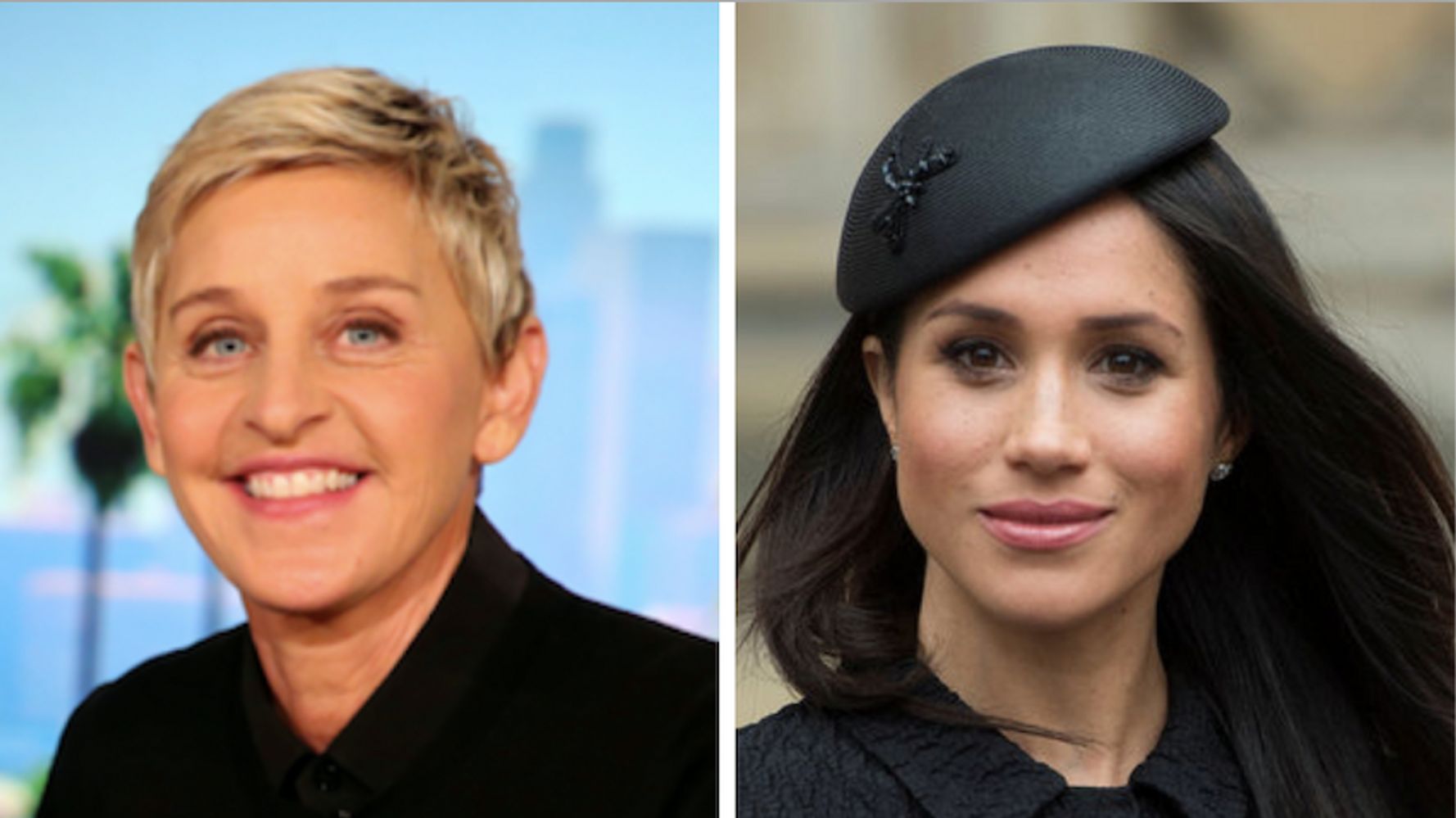 The daytime talk show host brought Belgium dance instructor Jeny Bonsenge and her student, Anae, onto "The Ellen DeGeneres Show" after a video of the two took the internet by storm, racking up millions of views. 
Though DeGeneres' team may have found the video on their own at some point, the host shared that she discovered the clip courtesy of the Duchess of Sussex. 
"Do you know how I found the two of you?" DeGeneres asked the two on her show last week, roughly two minutes into the video. "Meghan Markle sent me this video. She texted me and said, 'What do you think of this? How great is this girl?'" 
The news floored Bonsenge ― whose jaw dropped when she heard DeGeneres mention Meghan's name ― and Anae was equally delighted. The girl's face was covered with joy as her instructor translated the revelation. 
DeGeneres told her studio audience back in September that she spent time with the duke and duchess during her summer hiatus. 
"Here's a sentence I thought I would never say, but I spent the afternoon with Prince Harry and Meghan," the talk show host said. "I just want to say it was an honor for them to meet me." 
"Seriously, they are so amazing. They're the cutest couple and so down-to-earth," she continued, defending the couple against criticism. "They're just two of the most down-to-earth, compassionate people. They're doing so much good for the world." 
DeGeneres has stood up for the duke and duchess after a barrage of negative coverage of their private flights while portraying themselves as environmental champions.  
She featured Harry's close friend, polo player Nacho Figueras, on her show in October. The two discussed the prince and Meghan's battle against the tabloids. 
"We should be treating them as heroes. These guys are taking their time to make the world a better place, and they're all fighting for us," Figueras told DeGeneres. "Instead of us praising them, and loving them, and cheering them up, we are attacking them. It's a shame."
REAL LIFE. REAL NEWS. REAL VOICES.
Help us tell more of the stories that matter from voices that too often remain unheard.