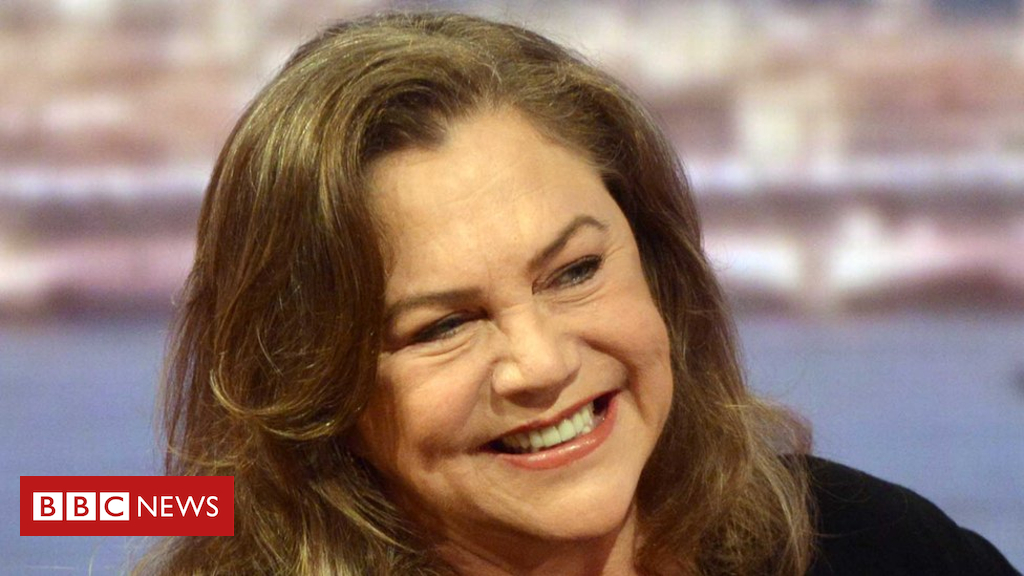 Kathleen Turner has set the cat amongst the pigeons by accusing an unnamed actress of "playing the same role for 20 years".
In a frank interview with Vulture, the 64-year-old pours scorn on the unidentified star for "only giving people what they expect".
"She even looks pretty much the same," the Body Heat star says of a mystery woman who is only referred to as a "very famous Hollywood actress".
Speculation has been swirling over the identity of the woman she was talking about.
Here are five possibilities, with the respective cases for and against.
1. Jennifer Aniston
The case for: Turner worked with Aniston when she was cast as Chandler Bing's drag queen dad in Friends so is arguably in a better position that most to assess her career path.
Aniston has had a variety of leading roles since Friends finished in 2004, though her most successful films (We're The Millers, Horrible Bosses) have been broad farces in a similarly comedic vein.
The case against: Turner is asked later in the interview how she found the cast of Friends as actors and actresses and declines to comment.
She also acknowledges she did not appear in the show for long in comments that suggest she saw the show's six-strong ensemble as more of a collective entity than a set of individuals.
2. Nicole Kidman
The case for: With an estimated net worth of $130 million (£100 million), Australian actress Kidman certainly fits Turner's description as "probably one of the richest women out there".
The case against: No one could accuse a performer who has variously portrayed a tubercular showgirl, a crazed taxidermist, a battered wife and Virginia Woolf of "playing the same role."
3. Gwyneth Paltrow
The case for: Paltrow's Oscar-winning role in Shakespeare in Love came exactly 20 years ago, so it's just possible Turner might have had her in mind.
Since then she's played a series of glamorous, capable types, not least the dependable Pepper Potts - a role she's played in six Marvel superhero movies to date.
The case against: Like Kidman, Paltrow has not been adverse to playing against type - notably in 2001's Shallow Hal, which saw her don extensive prosthetics in order to play a woman with weight issues.
She has also taken a step back from acting in recent years, concentrating instead on raising her two children and running her lifestyle website Goop.
4. Julia Roberts
The case for: Ever since her breakthrough role in 1990's Pretty Woman, Roberts has specialised in playing strong yet vulnerable women (often redheads) who smile through their tears.
It's a familiar persona that has served her well and won her an Oscar. Yet it is also one that leaves her open to the charge that she essentially "plays the same role".
Though actresses like Meryl Streep earn plaudits for their versatility and range, Roberts echoes an earlier tradition of leading ladies from Hollywood's so-called golden age.
Like Joan Crawford and Bette Davis before her, she generally operates within limited but lucrative parameters that play to her strengths.
The case against: Her tendency to play a certain type of role doesn't mean she hasn't ever stepped out of her comfort zone.
Her more recent films, for example, include 2012 fantasy adventure Mirror Mirror, where she played an evil sorceress named Clementianna.
She is also set to expand her CV by starring in her first ever television series - an adaptation of Maria Semple's novel Today Will Be Different for HBO.
5. Sandra Bullock
The case for: Since making her name in 1994's Speed, Bullock has had most success playing modern variations of the archetypal screwball comedy heroine.
Her penchant for high-concept romantic comedies, meanwhile, could be seen as "giving people what they expect".
The case against: It would not be strictly accurate to say Bullock "looks pretty much the same" in everything she does, and she's certainly shown acting versatility.
2009's The Blind Side was one of her most notable and challenging roles, winning her a best actress Oscar. (It also saw her go blonde.)
She also sported an atypical gamine crop in 2013's Gravity - a film she held together practically single-handedly as a character lost on her own in space.
Follow us on Facebook, on Twitter @BBCNewsEnts, or on Instagram at bbcnewsents. If you have a story suggestion email [email protected]