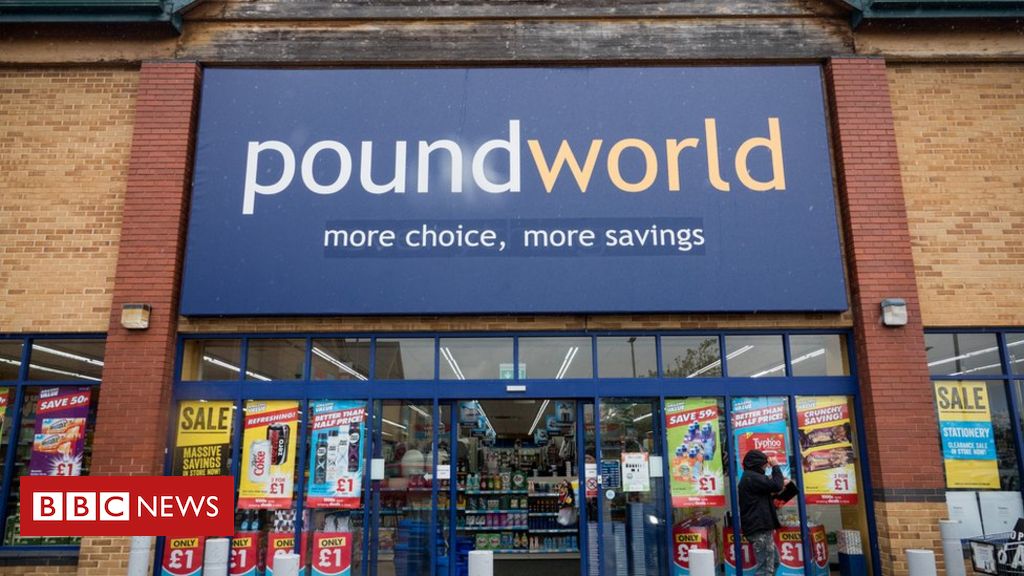 Poundworld's founder has said he is considering buying back some of the discount retailer's stores after it fell into administration on Monday.
Christopher Edwards, 67, who sold the business in 2015 for £150m to TPG Capital, said the chain could be saved with fresh management.
But he said no deal had been finalised and the discounter would only survive another two weeks without a buyer, putting some 5,100 jobs at risk.
Mr Edwards founded the firm in 1974.
Administrators Deloitte were called in after the indebted chain failed to strike a recue deal with another potential buyer, R Capital.
Like many retailers, Poundworld has been battered by falling consumer confidence, rising overheads, the weaker pound and the growth of online shopping.
But Mr Edwards, who started out running a market stall in Wakefield in 1974, said the current management team were most at fault.
He said the management at Poundworld had "not adjusted" to rising cost pressures, caused by the weaker pound, and had "lost their profit margin".
He also said a decision to introduce multi-price products after 20 years of only selling goods for a pound had confused shoppers.
"B&M Bargains hasn't gone, Home Bargains hasn't gone, Wilko hasn't gone," he told BBC Radio 5 live.
"So for every store that goes down others are still thriving. It's about management style, that is what makes the business work."
Poundworld, which has 335 stores across the UK, expanded rapidly after the 2007 recession by targeting price-conscious shoppers.
However, footfall has slumped over the last few years along with its sales. Losses for the financial year 2016-17 were £17.1m, up from £5.4m the year before.
Mr Edwards said he felt "sad and emotional" about the firm's troubles, and had been negotiating to buy stores for the past six weeks.
But he admitted he could not afford to do so alone and was looking for outside investors to back him.
If a deal is struck, he said, he will look to renegotiate Poundworld's debts but admitted that getting the business back on track would be a "task and a half".
"I will know within two weeks if I can save the business," he told Radio 5 Live. "And if no buyer is found by then, the firm will go to the wall."
Administrators Deloitte stress the stores will continue to trade as normal with no redundancies at this time.
Investment company TPG, which still owns Poundworld, also controls the restaurant chain Prezzo whose landlords and creditors agreed a restructuring last month.
Chris Edwards - Poundworld's saviour?
Born into a "fairground family" Mr Edwards, 67, spent his early years travelling the UK
Founded Poundworld in 1974 and in the 1980s expanded into nightclubs
The retailer really took off "when a friend introduced us to importing from the Far East"
In 2015, Poundworld was sold to TPG Capital for £150m
In 2016, Mr Edwards was parachuted into Poundstretcher by owners Crown Crest to help revive the business. He left in April
He once said of the Poundworld sale that he was still "challenged by that decision" and whether it was the right move