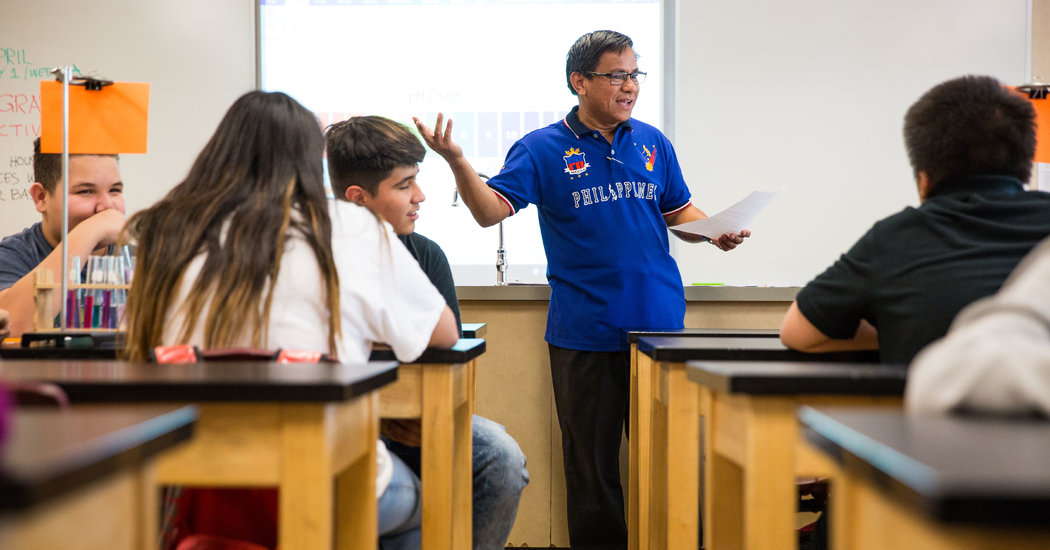 The Pendergast district did not owe any money to the companies that connected it with recruits in Manila. Those costs were borne by the Filipino teachers.
James Bell, president of Alliance Abroad, the visa sponsor, said a financial arrangement like Mr. Soberano's is just one of several models the company uses, and that in some cases, school districts pay visa3,5 renewal fees. Alliance Abroad sponsors several hundred J-1 visa holders each year, according to Mr. Bell, working primarily in Arizona, California, Nevada, Texas and Utah. He said the biggest demand was for special-education teachers, though districts also looked to hire in science, math and foreign languages.
In Gila Bend, a small town 70 miles southwest of Phoenix, 11 Filipino teachers who room together in several shared apartments commute to work by van 100 miles round-trip each day, according to Peggy Perry, a secretary in the district's central office. In Casa Grande, halfway between Phoenix and Tucson, about 25 Filipino teachers with J-1 visas are teaching science, math, special education and English, said Mary Ann Amerson, head of human resources for the Casa Grande Union High School District.
The district works with Ms. Avenida, the California-based consultant, to find the teachers and interview them via Skype. "We don't pay any money for it," Ms. Amerson said. The recruits pay the fees.
Ms. Avenida said her company, which uses the name Avenida International Consultants in the United States, recruited 250 Filipino teachers with J-1 visas in 2017. According to State Department data, that would account for more than half the total number of J-1 visa holders who arrived from the Philippines last year.
Ms. Avenida joined union representatives in a working group, assembled by the Alliance for Ethical International Recruitment Practices, that drafted a 2015 code of conduct for international teacher recruitment. The code calls for districts to bear all recruitment and legal costs, and for foreign educators not to be charged more than a nominal application processing fee, under $150. It has not been widely adopted, and Ms. Avenida said she disagreed with the group's conclusions.