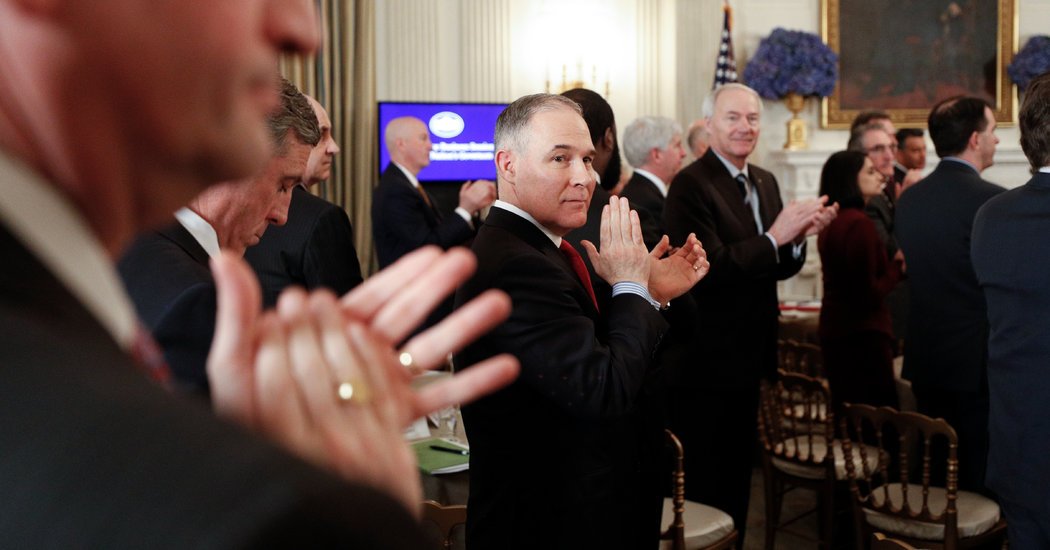 A spokesman for Smithfield Foods said that the work Mr. Hart did was on behalf of Mr. Treacy personally, as he is also a member of the Chesapeake Bay Commission, a government entity that works to improve the water quality in the largest estuary in the United States.
The E.P.A. has its own Chesapeake Bay program office, and it has been working for more than a decade with area states and the District of Columbia to restore the bay's water quality.
"Smithfield Foods, Inc. has learned Williams & Jensen has advocated in support of Environmental Protection Agency (EPA) programs to help the Chesapeake Bay," the company said in a statement Saturday. "The objective, while laudable, was not undertaken at the direction of or on behalf of Smithfield Foods. These activities were conducted at the request of a then former executive and current Smithfield Foundation board member, Dennis Treacy, in his personal capacity."
Mr. Hart disputed on Saturday that his story had changed, saying in a written statement that his work with Mr. Treacy was not compensated and not on behalf of Smithfield. "I assisted a friend who serves on the Chesapeake Bay Commission, and this is inaccurately being tied to Smithfield Foods," Mr. Hart said. "I was not paid for this assistance and any suggestion that I lobbied for Smithfield Foods is inaccurate."
The Smithfield Foods disclosure was made the same day that Mr. Hart announced he was stepping down as chairman of Williams & Jensen — instead of waiting until his planned November retirement — citing the negative publicity that had been caused by the Capitol Hill condo rental to Mr. Pruitt.
"Considering the last couple of weeks, I think it is easier on my family and the firm to expedite my departure," Mr. Hart wrote in a note to his work colleagues on Friday. "I am very much looking forward to devoting myself to an independent legal practice, some strategic business counseling for a few clients, golf, and shooting (not in that order)," he wrote.
No details were released by Williams & Jensen or Smithfield about the meeting between Mr. Hart and Mr. Pruitt other than that it took place in early 2017.
Patrick Creighton, the spokesman for Williams & Jensen, said in a written statement on Saturday that the firm was now reviewing its 2017 lobbying disclosure statements and "will make adjustments if needed once that review is complete," to acknowledge, if necessary, that the meeting took place.
Mr. Pruitt's calendar from 2017 shows a short meeting on Aug. 1 with Chesapeake Bay Commission leadership that does not disclose who from the organization was present. Agency officials did not respond on Saturday when asked if this was the meeting that involved Mr. Hart.
A spokeswoman for the E.P.A., when previously asked by The Times about any lobbying by Mr. Hart, said that "there was no connection between where he lived and any decision he made." The agency sent out that statement again on Saturday when asked about the 2017 meeting with Mr. Hart.
Mr. Hart had previously been listed as a lobbyist for companies including Cheniere Energy, a natural gas company that is regulated by the E.P.A.