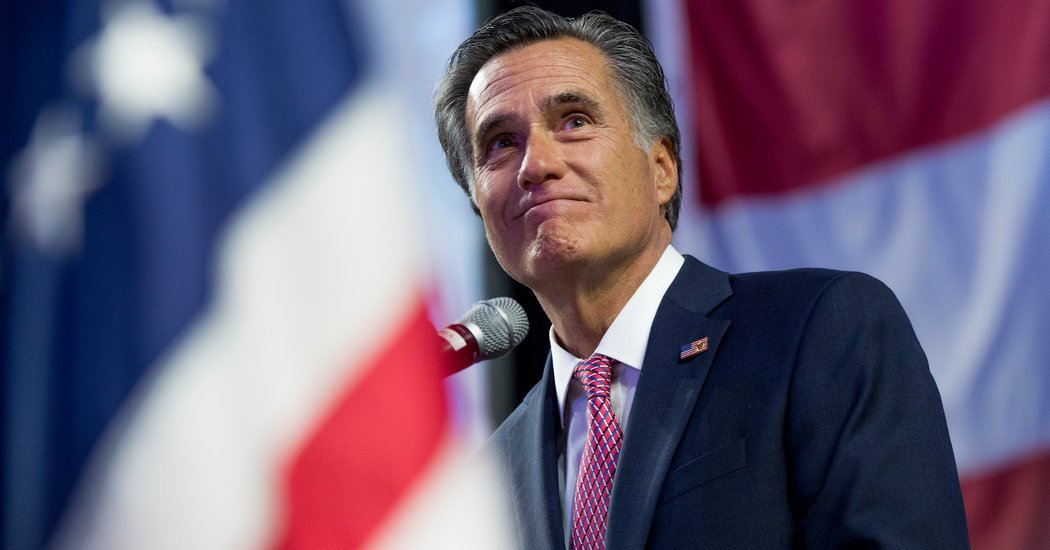 WEST VALLEY CITY, Utah — Mitt Romney was forced on Saturday into a Republican primary for a United States Senate seat in Utah as he looks to restart his political career by replacing Orrin G. Hatch, a longtime senator who is retiring.
Mr. Romney, a former governor of Massachusetts and the Republican candidate for president in 2012, remains the heavy favorite to win the Senate seat in November. But he could have bypassed a primary altogether by earning a majority of votes on Saturday at the state's G.O.P. convention.
Instead, the far-right party delegates preferred State Representative Mike Kennedy, who got 51 percent of the vote to Mr. Romney's 49 percent.
Voters will decide between the candidates in a June 26 primary that Mr. Romney had previously secured his spot for by collecting enough signatures. Jenny Wilson, a councilwoman in Salt Lake County, is the leading Democratic candidate in a state that has had only Republican senators since 1977.
At the convention, Mr. Romney faced 11 other candidates, mostly political newcomers who questioned his criticism of President Trump and the depth of his ties to Utah.