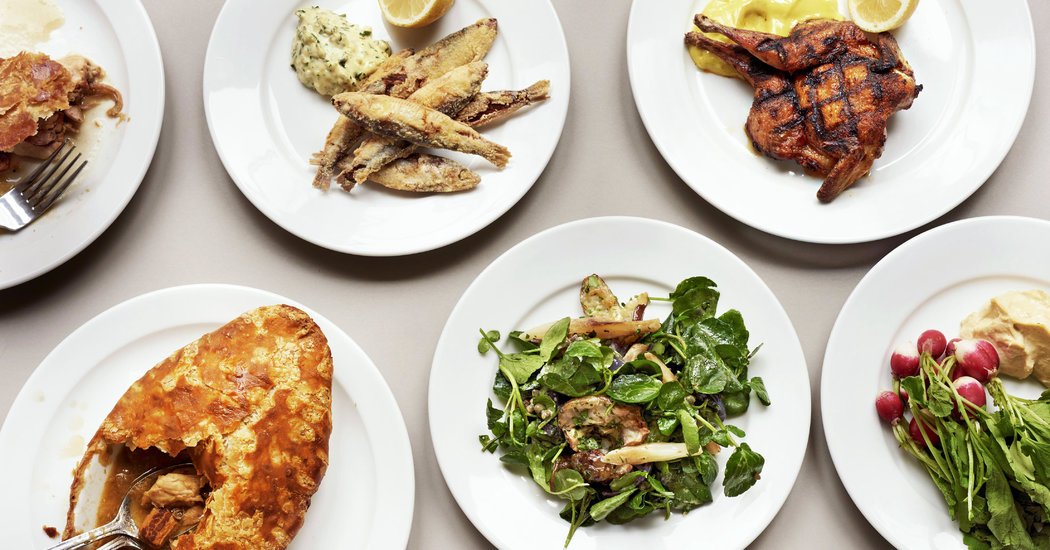 Since it was founded in 1948, London's Institute of Contemporary Arts, known as ICA, has gained attention for exhibitions, screenings and other events focused on serious-minded high culture, not infrequently with a political point to make. Its bookshop, where aesthetics and left-wing politics also overlap, has long been a draw too. But ICA was never thought of as a place for a good meal.
In October, however, the proprietors of Rochelle Canteen in the Shoreditch neighborhood of East London set up a second outpost on the ground floor of ICA, a five-minute walk from Trafalgar Square in an area more propitious for genteel private clubs than for decent restaurants serving the general public. One of the owners, Margot Henderson, said it was "time our galleries took their food as seriously as they take their art."
Ms. Henderson is married to Fergus Henderson, founder of the influential London restaurant St. John, who was leading the charge on nose-to-tail eating long before it became a cliché. The kinship between the two restaurants is easy to see at the new Rochelle Canteen — in the calculated plainness of its mostly white, somewhat ramshackle décor, and in the language employed on the ever-changing menu, whose terseness cannot mask the food's appeal. The words "Guinea Fowl & Smoked Bacon Pie," for example, could hardly be simpler, but who (other than a vegetarian) could resist them? It was a wonderful and surprisingly light dish, with a perfectly crisp and golden suet crust laid over tender breast and leg meat braised in a flavorful broth that also served as the pie's poultry-and-bacon-scented sauce.
Another favorite was pearly-fleshed hake with a chunky, well-seasoned romesco sauce. Our visit was in late winter — snow had fallen and temperatures had dropped into the 20s — so soup was a welcome restorative: a smooth (vegetarian) purée of white onions that neglected neither the onions' sweetness nor their natural sharpness. During another visit later in March, the sun came out (briefly), and so did a main course of little artichokes with huge, creamy beans and airy, pleasantly tart goat's curd.
Occasionally, dishes slipped into ordinariness, like roast leg of lamb with Jerusalem artichokes and an Italianate salsa verde that lacked punch. But mostly, the chef, Ben Coombs, is sure of hand and palate with winning combinations such as strips of tender braised cuttlefish and lemon-brightened barley topped with a blob of aioli — a juicy dish best slurped with a spoon.
Spoons were advisable also for a pear trifle rich with the kind of thick, ivory-colored cream you find only in Britain and for a bowl of marmalade ice cream with slivers of bittersweet orange zest running through the vanilla base. A fork sufficed for a clever almond tart surmounted with thinly sliced rhubarb that gave it a subtle but palpable zing.
If your taste runs to ornate plasterwork rather than white-painted I-beams and faux-institutional furniture (designed by Alvar Aalto), consider joining one of those nearby clubs. But Rochelle ICA will delight you if you're content with imaginative, delicious food served in an easygoing atmosphere with its own quirky style.
---
Rochelle ICA, The Mall (near the stairs below Waterloo Place, at the foot of Regent Street); ica.art/rochelle-canteen. The average price for two people, including service charge, but without drinks or optional tip, is £65 (about $95). There is also a bar menu with snacks and more substantial dishes.