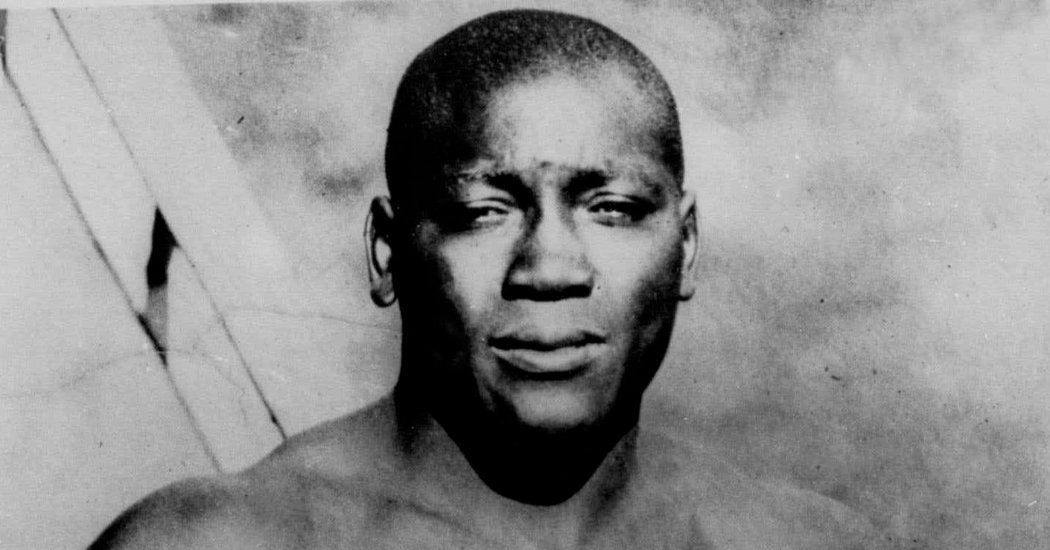 Three years later, a jury convicted Mr. Johnson of transporting his white girlfriend across state lines. He served a year in prison and died in 1946.
The Justice Department does not typically consider posthumous pardons because, according to department guidelines, the time "is better spent on the pardon and commutation requests of living persons."
But for decades, lawmakers and filmmakers — and, now, a movie star — have tried to persuade presidents to pardon Mr. Johnson. Senator John McCain, Republican of Arizona, and Representative Peter T. King, Republican of New York, have been the most recent legislators to ask.
During nearly every term of Congress since 2004, they have introduced a resolution recommending a pardon. It passed both the House and Senate in 2009 and 2011, but just as Presidents George W. Bush and Bill Clinton before him, President Barack Obama did not grant a pardon.
"Don't you think this issue says something about the character of America?" Mr. McCain asked The Times in 2015.
According to the Justice Department, Mr. Trump has so far issued three presidential pardons. In August, he pardoned Joe Arpaio, the former Arizona sheriff whose hard-line approach to tamping down on illegal immigration earned him a criminal contempt conviction. In March, he pardoned Kristian Mark Saucier, a Navy submariner jailed after taking unauthorized photographs in a classified area of a submarine.
This month, Mr. Trump pardoned I. Lewis Libby Jr., known as Scooter, who was convicted in 2007 of perjury and obstruction of justice for his involvement in unmasking the identity of Valerie Plame, a C.I.A. officer.
In the time it took to write this article, Mr. Trump, who spent the week mostly ensconced at his Florida properties, had angrily returned to a pet topic: the news media. The president attacked The Washington Post, disputing its reporting that he referred to Jeff Sessions, the attorney general, as "Mr. Magoo" and his deputy, Rod J. Rosenstein, as "Mr. Peepers."