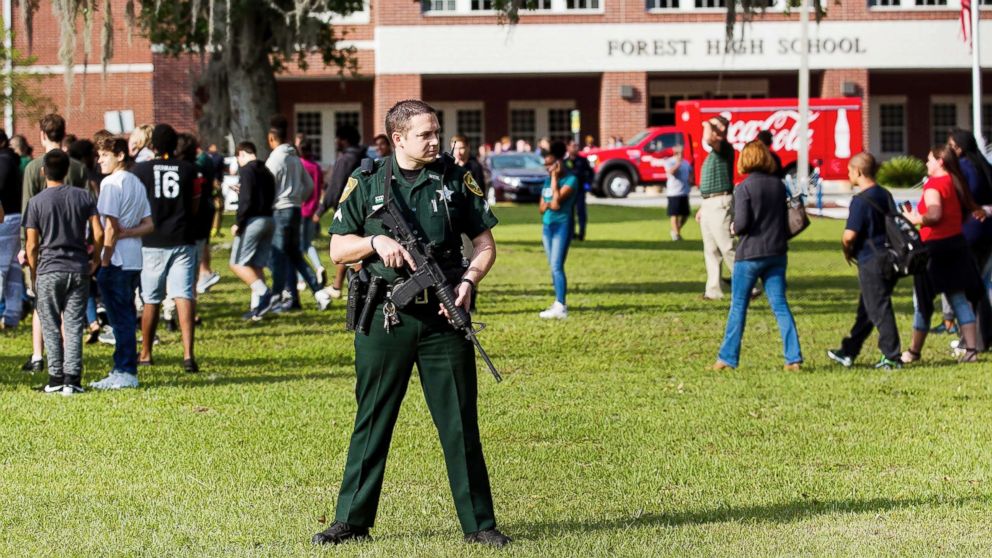 A suspect was taken into custody Friday following a shooting at a high school in central Florida, authorities said.
Gunshots broke out Friday morning at Forest High School in Ocala, some 38 miles south of Gainesville.
Within minutes, a school resource officer on campus found a 17-year-old student who had sustained non-life-threatening injuries. The officer also located the suspected shooter, identified as a 19-year-old male who is not a student at the school, according to Marion County Sheriff Billy Woods.
The suspect was taken into custody without incident, and the wounded student was transported to a local hospital for treatment, the sheriff told reporters at a news conference Friday afternoon.
Woods said the shooting appeared to be intentional, but it's unclear whether the suspect was targeting anyone in particular.
The shooting took place in the school's main building, according to Marion County Public Schools. Approximately 2,200 students attend Forest High School. The students were evacuated and the high school placed on lockdown, along with 17 other schools in the area.
Jonathan Grantham, deputy superintendent of Marion County Public Schools, said there was no indication before the shooting that anything was amiss.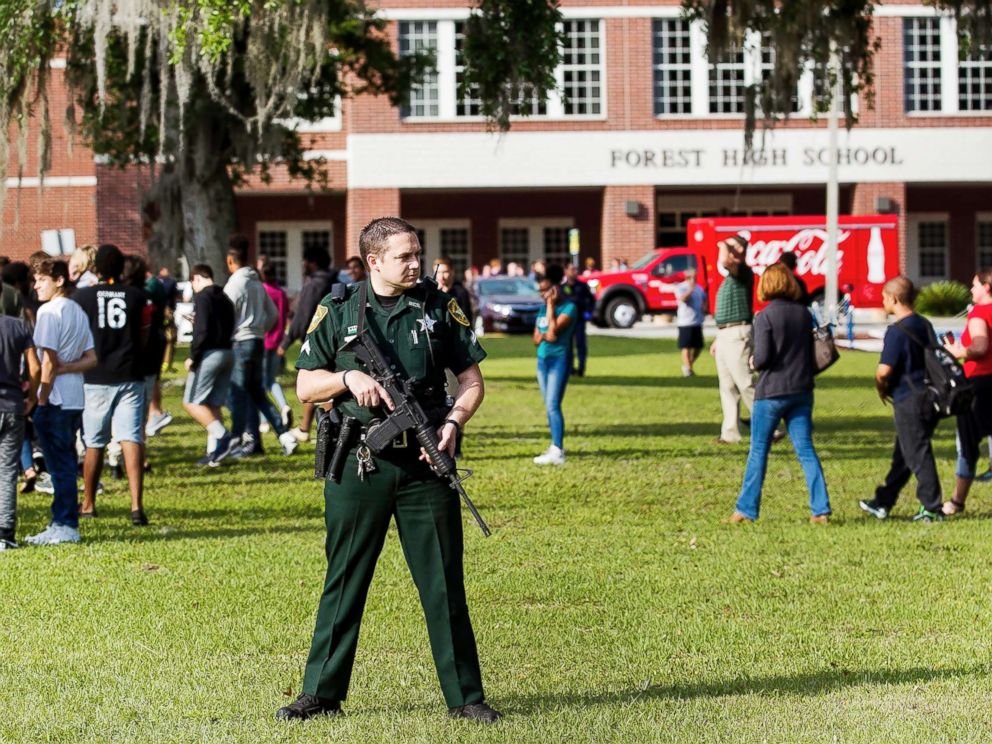 The shooting happened just minutes before thousands of students across the country were set to rally against school gun violence in an event called the National School Walkout. The event is taking place on the anniversary of the massacre at Columbine High School in Colorado, where two students opened fire in 1999, killing 12 classmates and one teacher.
However, one of the student organizers of Friday's walkout said the event is a direct response to the mass shooting in February at Marjory Stoneman Douglas High School in Parkland, Florida, which left 17 students and educators dead.
"The fact that this keeps on happening … I knew I needed to do something," Lane Murdock, a sophomore at Ridgefield High School in Connecticut who helped organize the walkout, told ABC News.
ABC News' Emily Shapiro contributed to this report.