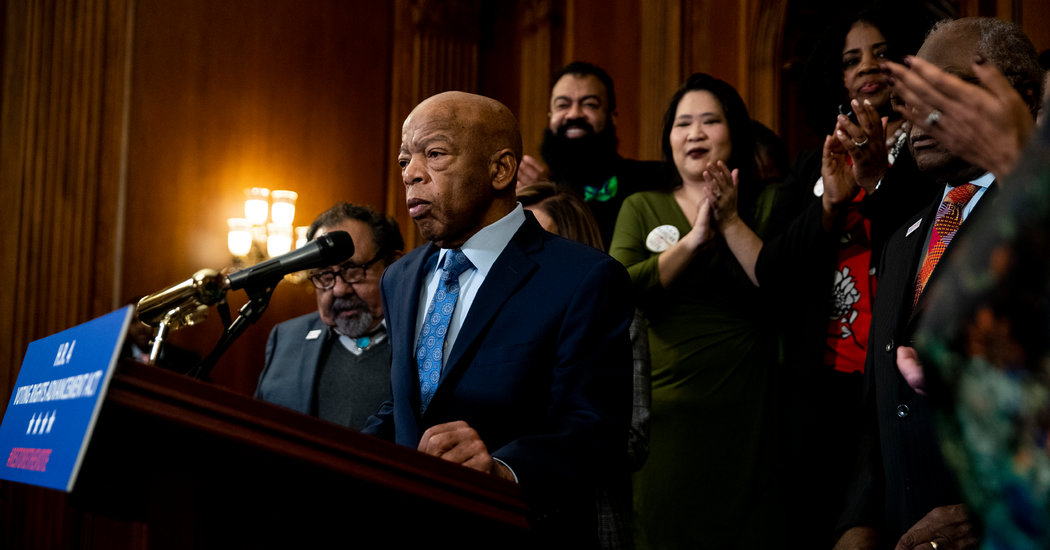 On Friday, just one Republican, Representative Brian Fitzpatrick of Pennsylvania, voted "yes."
In the Shelby case, Chief Justice John G. Roberts Jr. wrote that Congress remained free to try to impose federal oversight on states where voting rights were at risk, but must do so based on contemporary data. The measure passed on Friday was an attempt to do just that.
Specifically, it would update the parameters used to determine which states and territories need to seek approval for electoral procedures, requiring public notice for voting changes and expanding access for Native American and Alaska Native voters.
But it is unlikely to come to a vote in the Senate, where Senator Mitch McConnell, Republican of Kentucky and the majority leader, has refused to take up most legislation championed by House Democrats.
Still, Democrats saw its passage as a significant victory and an important statement of their principles — as well as evidence that they can legislate while also preparing articles of impeachment against President Trump.
With the number of legislative days in the year dwindling into the single digits, Democrats are rushing as much work as they can across the House floor to keep the government running and maximize a record of accomplishments they can show voters before the 2020 elections.
H.R. 4, formally titled the Voting Rights Advancement Act and given a low number by Democrats to reflect its priority on their agenda, was the product of a series of hearings in eight states and Washington, as well as hours of testimony. Black Democrats and those who are old enough to remember the debate over the 1965 bill spoke about the new legislation with passion — and a sense of history.
"I have been thinking a lot this morning about my growing up in South Carolina," said Representative James E. Clyburn, 79, the No. 3 House Democrat, describing how he drove to a tiny town in his native state to see the Rev. Dr. Martin Luther King Jr. speak, just a few months after Johnson signed the 1965 bill into law.
"I'll never forget his theme that day: March to the ballot box," Mr. Clyburn said.