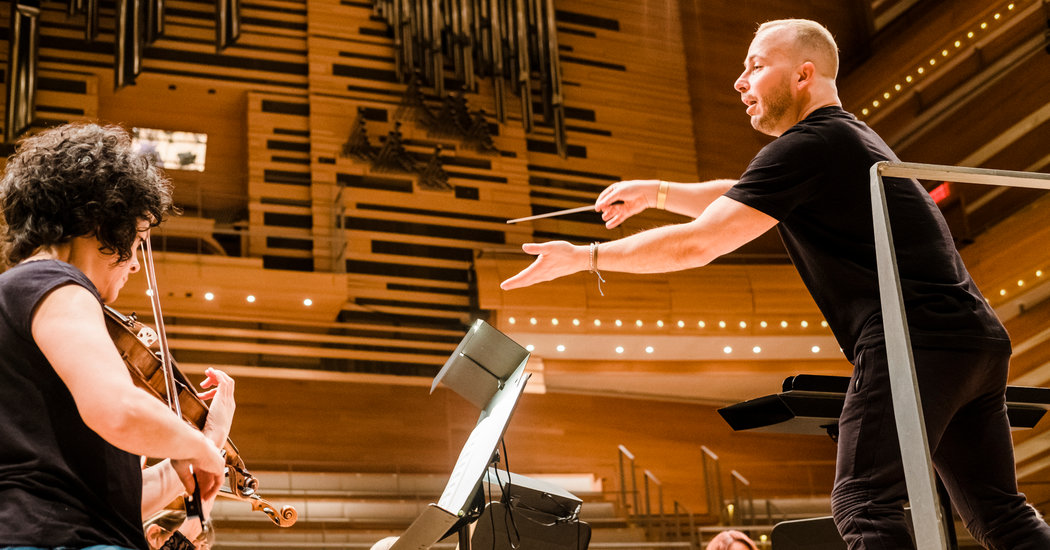 Jean Paquin, a French horn player at the Orchestre Métropolitain who has known Mr. Nézet-Séguin for two decades, said that when the conductor arrived at age 25, some players had been skeptical. But Mr. Nézet-Séguin quickly convinced the doubters with his humility, his passion for the music and his "expressive, supernatural left hand," Mr. Paquin said.
Mr. Nézet-Séguin said he had always admired Leonard Bernstein, "primarily because there was never a note that was not filled with intention or emotion."
Then there was his "maestro," the Italian conductor Carlo Maria Giulini, whose music Mr. Nézet-Séguin discovered as a boy before studying with him in the late 1990s. "He was very calm and never used harsh words," Mr. Nézet-Séguin said.
He added that he was determined to bring such equanimity to the Metropolitan Opera after "troubled times." In 2018, Mr. Nézet-Séguin became the Met's music director after the previous holder of the role, James Levine, was fired over allegations of sexual abuse that he denied.
Mr. Nézet-Séguin's aim for the Met, he said, was a new era of optimism through a "quiet revolution," an allusion to a 1960s social movement in Quebec against the strictures of the Catholic Church. "I don't believe in arriving at an institution and being a disrupter," he said. "There is some resistance — I am not saying it's always easy — but smiles and optimism are what is needed."
Born in Montreal into a churchgoing family, Mr. Nézet-Séguin gave credit to his parents, both professors of education, for accepting their gay son and for giving him the confidence to be himself, on and off the podium.
His parents, in an interview in New York, said he was a born performer, putting on musical shows for his two elder sisters, dancing to Michael Jackson hits and constantly drawing.