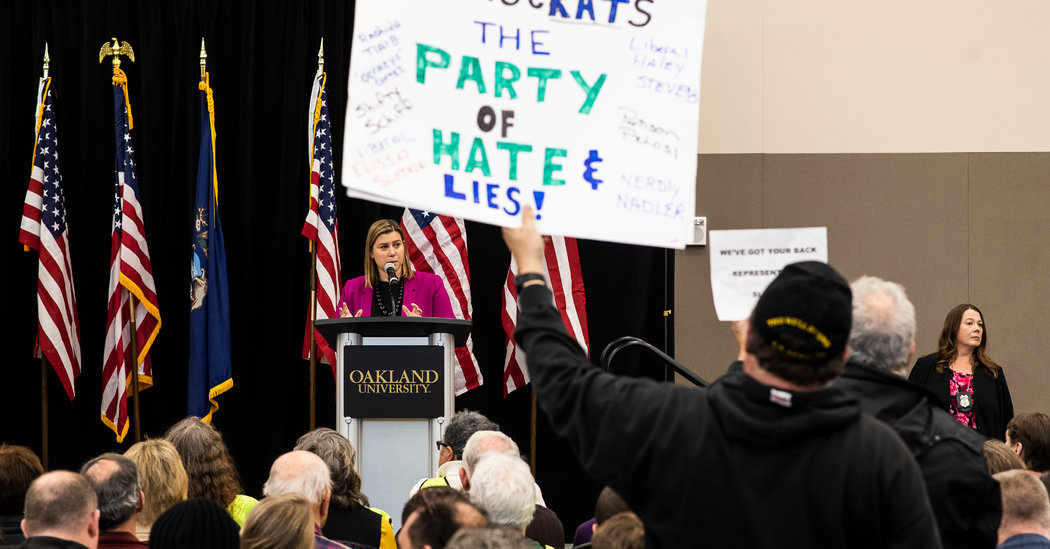 Smarter Living: Do you often get stuck at the receiving end of a one-way conversation? We have help.
And now for the Back Story on …
A secret diplomatic incident
We wanted to take a deeper dive into the news this week that the U.S. secretly expelled two Chinese Embassy employees on suspicion of espionage, after they drove onto a base in Virginia that is home to Special Operations forces. Such expulsions haven't happened in decades.
Edward Wong, a former Beijing bureau chief who now covers U.S. foreign policy, wrote the article with Julian Barnes, who covers intelligence and national security. Edward responded by email.
Can you say anything about how you got the story?
I first heard about the expulsions in October, a couple of weeks after the episode. My original source said diplomats in the Chinese Embassy were shocked because it was the first time in their memory that this had happened. The story took me two months to report, in part because I traveled to Hong Kong for two weeks to cover the protests there, and I've been involved in coverage of the impeachment inquiry.
By last week, I had spoken with enough people briefed on the expulsions and gathered enough details to give us confidence. Julian then spoke to a couple of sources who gave us final confirmation.
Had you already been aware of episodes of Chinese officials showing up uninvited at secure locations?
American intelligence and counterintelligence officers have been tracking such appearances for some time. On Oct. 16, the State Department announced new rules on visits to official sites by Chinese diplomats — a sign that Chinese officials had been doing things that were making the administration uncomfortable.
What would they gain by being able to enter the Virginia base?
Some American officials think that at least one of the two detained Chinese men was an intelligence officer and that they were doing a test run at the base to see if they could penetrate far into the perimeter without consequences. If they had gotten away with it, then a more senior intelligence officer might have tried to get onto the base using a similar tactic.
---
That's it for this briefing.

I don't want a lot for Christmas, but we've recently started a referral program so that you can invite people you know to subscribe. For each person you refer, we'll give five public high school students access to The Times.

See you next time.

— Chris
---
Thank you
Mark Josephson and Eleanor Stanford provided the break from the news. You can reach the team at [email protected].
P.S.
• We're listening to "The Daily." Today's episode is about the political realignment of Britain's former industrial regions.
• Here's today's Mini Crossword, and a clue: Frodo and Bilbo's home, with "the" (five letters). You can find all our puzzles here.
• Our photo editors explained the painstaking selection process that produces the Year in Pictures.