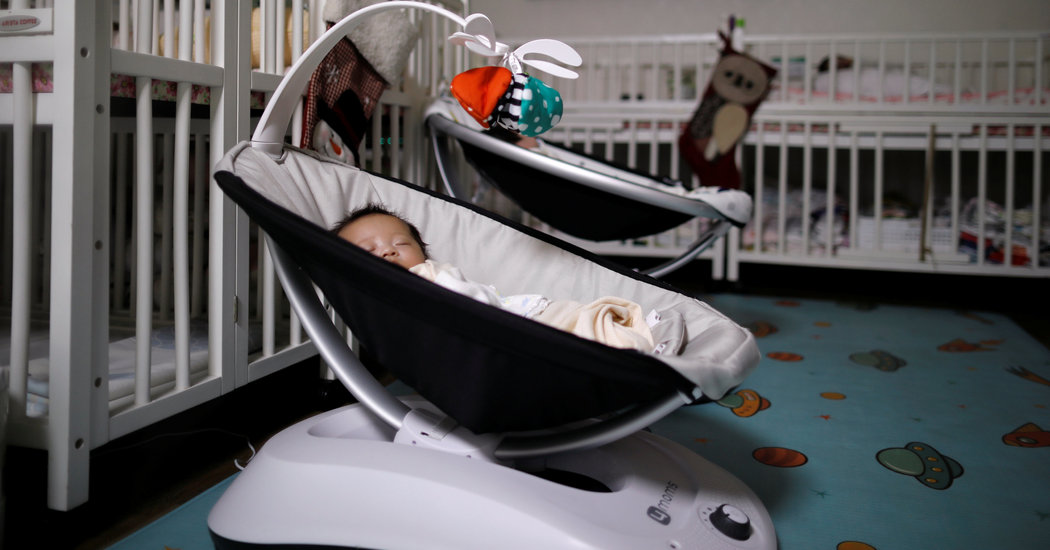 Leaked files expose workings of Xinjiang detentions
More than 400 pages of internal Chinese government documents obtained by The Times show in officials' words how China divided families and forced as many as a million ethnic Uighurs, Kazakhs and others into internment camps and prisons over the past three years.
The documents, which include internal speeches by President Xi Jinping and directives on surveillance, reveal how the demands of top officials led to the creation of the camps in Xinjiang where inmates sometimes undergo years of indoctrination and interrogation.
The papers were brought to light by a member of the Chinese political establishment who requested anonymity and expressed hope that their disclosure would prevent party leaders, including Mr. Xi, from escaping culpability for the mass detentions.
Takeaways: Chen Quanguo, the Communist Party boss in Xinjiang, played a major role in expanding the internment camps rapidly. He purged officials who resisted the campaign. Here are the main insights from the files. And you can read the article in Chinese.
Hong Kong police threaten lethal force on campus
A tense standoff is underway on the fringes of Hong Kong Polytechnic University, and the police have threatened to use lethal force against protesters who do not surrender.
Over 24 hours, protesters set two bridges on fire and shot an officer using a bow and arrow, sending him to the hospital. The police used tear gas, rubber bullets and water cannons, and local lawmakers scrambled to stop officers from charging inside the campus and arresting hundreds.
An American pastor and several Hong Kong lawmakers have called on the government to prevent bloodshed, and say they've asked the U.S. Consulate for help in getting permission to go on campus and ensure protesters' safety.
Quotable: The pastor, William Devlin, said the protesters on campus "were not being deterred. They were ready to be arrested. They said, 'We stand for freedom, dignity, democracy, human rights.'"
Looking ahead: Schools across Hong Kong are canceled today, and the unrest showed no signs of abating ahead of local elections scheduled for Nov. 24.
Go deeper: We went inside the territory's battle-ready campuses, where protesters prepared Molotov cocktails on assembly lines.
---
Divisive family returns to power in Sri Lanka
Gotabaya Rajapaksa declared victory in the country's presidential election, defeating his closest opponent by about 10 percentage points.
During his campaign, the former wartime defense chief, nicknamed "Terminator" by his family, capitalized on public fury about the government's mishandling of intelligence that potentially warned of the terrorist attacks last Easter Sunday, from which the country is still reeling.
The election results marked the return of a family credited for ending the country's long civil war through brutal means.
History: In 2009, Mr. Rajapaksa and his brother Mahinda Rajapaksa, then Sri Lanka's president, ended the war with separatist ethnic Tamils during which thousands of people died. But they stand accused of crimes against humanity.
If you have 20 minutes, this is worth it
The end of babies
Fertility rates have been dropping precipitously around the world for decades in countries of all income levels. East Asia has some of the lowest fertility rates in the world. It can sometimes be a good thing — a sign that women have more opportunities.
But it can also reflect something troubling. According to an exploration of the issue in our Opinion section, the economic, social and environmental conditions of modern life function as a diffuse, barely perceptible contraceptive.
Here's what else is happening
Prince Andrew: Britons were appalled when the Duke of York talked to BBC about his friendship with Jeffrey Epstein, the financier and convicted sex offender. The prince could not explain a photograph taken of him with a woman who later alleged sexual misconduct.
Iran: Ayatollah Ali Khamenei, the country's supreme leader, used the term "thugs" to describe angry protesters who have been setting fire to public property over an increase in gas prices, signaling a potential crackdown.
Boris Johnson: Jennifer Arcuri, the U.S. businesswoman at the center of ethics questions surrounding the British prime minister's deeds as London mayor, said that Mr. Johnson cast her aside like "some gremlin."
Snapshot: Above, "Family Disagreement" by the Croatian photographer Vlado Pirsa, one of the winners of this year's Comedy Wildlife Photography Awards. The competition is meant to bolster conservation awareness.
"The Weekly": The latest episode of The Times's new TV show is about a Mexican drug cartel's daylong siege to free the son of its former leader, El Chapo. Available at 10:25 p.m. today on SBS and SBS Viceland, and also on SBS OnDemand.
Ho Chi Minh City: Stand-up comedy is sweeping Vietnam's largest city, often called Saigon, with local comics and international ones alike braving open mic nights and creating a new tradition.
What we're reading: This essay in The Atlantic. "Tom Junod's remembrance of his friend and subject Mister Rogers was filled with all kinds of revelations that brought me to my knees a little," writes our Magazine writer Taffy Brodesser-Akner.
Now, a break from the news
Cook: Make a buttery cranberry crumb cake, and enjoy it all week. (Don't forget to share.)
Play: Not long ago, Dungeons & Dragons was nearly left for dead. It's back in the mainstream.
Read: "Acid for the Children," a memoir by Flea of the Red Hot Chili Peppers, is new this week on the hardcover nonfiction and combined print and e-book nonfiction best-seller lists.
Smarter Living: Creating habits isn't easy. As we approach resolution season, Arianna Huffington, founder of HuffPost, shared her 10 favorite microsteps for changing your life.
And now for the Back Story on …
Shipwrecked booze
Treasure hunters in Scandinavia have recovered dozens of cases of cognac and liqueur from wreckage 250 feet under the surface of the Baltic Sea, a rare find. The burning question: Is it drinkable?
The liquor sank with the S.S. Kyros, a Swedish steamship that was attacked by a German submarine in 1917, during World War I. The haul included 50 cases of cognac and 15 cases of Benedictine, a herbal liqueur.
The cocktail expert Amanda Schuster said it would be unlikely the spirits would be safe to drink.
But David Wondrich, senior drinks columnist at The Daily Beast, said the cold water might have preserved them, and that water pressure could have kept corks in place and bottles sealed. Spirits, he said, "tend to keep far better than most wines over very long periods. I've tasted numerous not just drinkable, but delicious bottles from the 1910s and before."
The world's oldest known booze is in the Speyer wine bottle, which dates back nearly 1,700 years. Scientists say drinking it probably wouldn't kill you — but it would taste terrible.
---
That's it for this briefing. Cheers to a new week.

See you next time.

— Melina
---
Thank you
To Mark Josephson and Eleanor Stanford for the break from the news. The Back Story is based on a report by Mihir Zaveri, on our Express desk. You can reach the team at [email protected].
P.S.
• We're listening to "The Daily." Our latest episode explains 50 years of economic policies that have culminated in mass protests in Chile.
• Here's our Mini Crossword, and a clue: Batch of drinks for the whole table (five letters). You can find all our puzzles here.
• The Times's wine critic recently reflected on his series examining climate change through the lens of wine and agriculture. "I've always felt that one of the least interesting things for a wine writer to do is to try to describe how a wine tastes," he said. "I feel that even more strongly now."