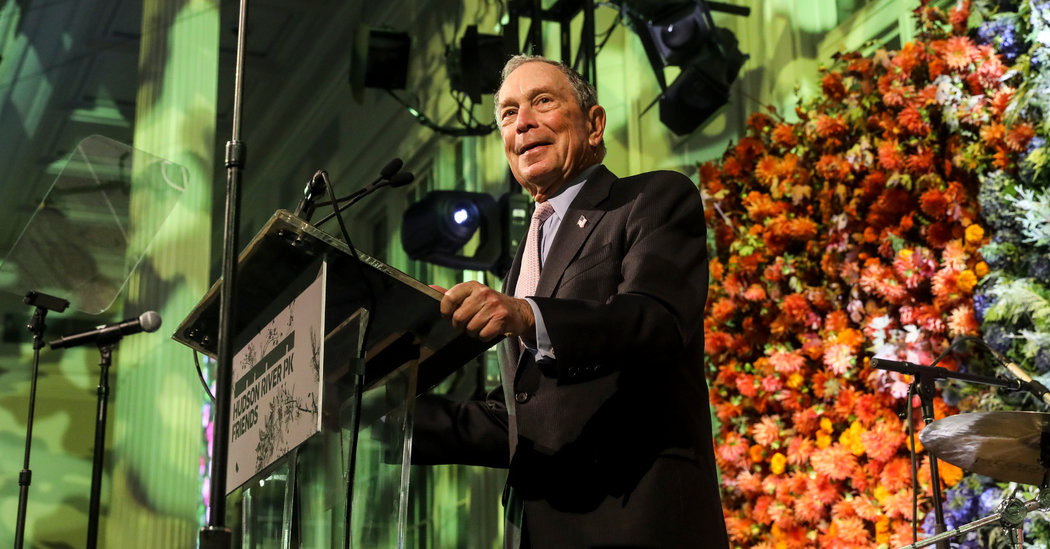 He will have to move quickly if he is to compete in a serious way for the Democratic nomination. Beyond Alabama, several other states have filing deadlines in quick succession, including Arkansas and New Hampshire, with its crucial early primary, next week.
Bloomberg petitioners were on the campus of the University of Alabama on Thursday, a Democratic strategist said, and officials with the Arkansas Democratic Party said they had been contacted by a Washington, D.C., law firm on Thursday to seek detailed information about the state's filing procedures. The firm had not named Mr. Bloomberg as its client, stirring speculation in the state party that the surprise candidate might be Hillary Clinton.
Michael John Gray, the chairman of the Arkansas Democratic Party, said Mr. Bloomberg's financial might would make him an important wild card in the race.
"It shakes things up, obviously," Mr. Gray said of a potential Bloomberg campaign.
A Fox News poll found in late October that Mr. Bloomberg would face more opposition than enthusiasm at the outset of a primary campaign: Presented with Mr. Bloomberg as a hypothetical entrant into the primary, 6 percent of Democratic primary voters said they would definitely support him, while 32 percent said they would never vote for him.
While some of Mr. Bloomberg's longtime advisers have committed to a campaign, including the pollster Doug Schoen and the ad-maker Bill Knapp, he would have to build a campaign from zero in the early primary and caucus states, and he may have a hard time qualifying for either of the two remaining debates this year.
In a Democratic race, Mr. Bloomberg would face a battery of complicated questions about his political ideology and governing record. He has been a vigorous advocate for core liberal causes, like gun control and battling climate change. But as mayor Mr. Bloomberg also championed police searches that targeted black and Latino men, and in an interview last fall, he defended his administration's stop-and-frisk policing strategy.
In the same interview, Mr. Bloomberg also expressed skepticism about the #MeToo movement in general, as well as the specific allegations of sexual misconduct against Charlie Rose, the disgraced anchor who for many years broadcast his show from the offices of Mr. Bloomberg's media company.