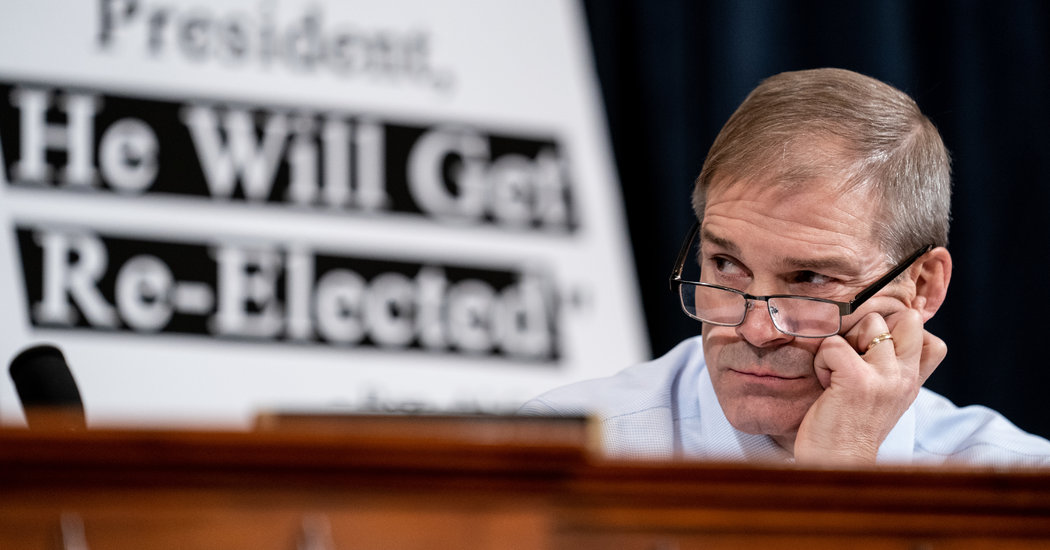 With polls showing the public deeply split on whether Mr. Trump deserves to be impeached, and views hardening along party lines, Mr. Jordan is unlikely to change any minds. But for now, his presence on the panel is assuaging the Republican base, which is looking for someone tough to go up against Mr. Schiff, Democrat of California, a strait-laced former federal prosecutor.
"I think it is helpful in a setting dominated by Schiff to have somebody who's willing to be the equivalent of a middle linebacker in football," said Newt Gingrich, who was speaker during the impeachment of President Bill Clinton. "He's willing to plunge in and make the tough case, and do it in very understandable language."
Technically, Representative Devin Nunes, the ranking Republican on the intelligence panel, is Mr. Schiff's counterpart. But during weeks of closed-door depositions, Mr. Jordan, the top Republican on the House Committee on Oversight and Reform, took the lead in questioning witnesses.
"If you didn't know better, you would think he was a prosecutor," said Representative Steve Scalise, the No. 3 House Republican.
A former state legislator and law school graduate who never took the bar, Mr. Jordan is a two-time N.C.C.A. Division 1 wrestling champion in the 134-pound (lightweight) class. He rarely wears a suit jacket, and his failure to don one on Wednesday drew the attention of Robin Givhan, the fashion critic for The Washington Post.
"It's his power move," she wrote. "His sartorial chest thump."
But Mr. Jordan seemed unable to rattle Mr. Taylor, a seasoned diplomat with a full head of gray hair and a stentorian voice that evoked memories of Walter Cronkite.
Reading Mr. Taylor's own testimony back to him, Mr. Jordan reminded the witness that he had said it was his "clear understanding" that Ukraine would not receive nearly $400 million in military aid from the United States until Mr. Zelensky announced the investigations. That is the essence of Democrats' case that Mr. Trump abused his power.