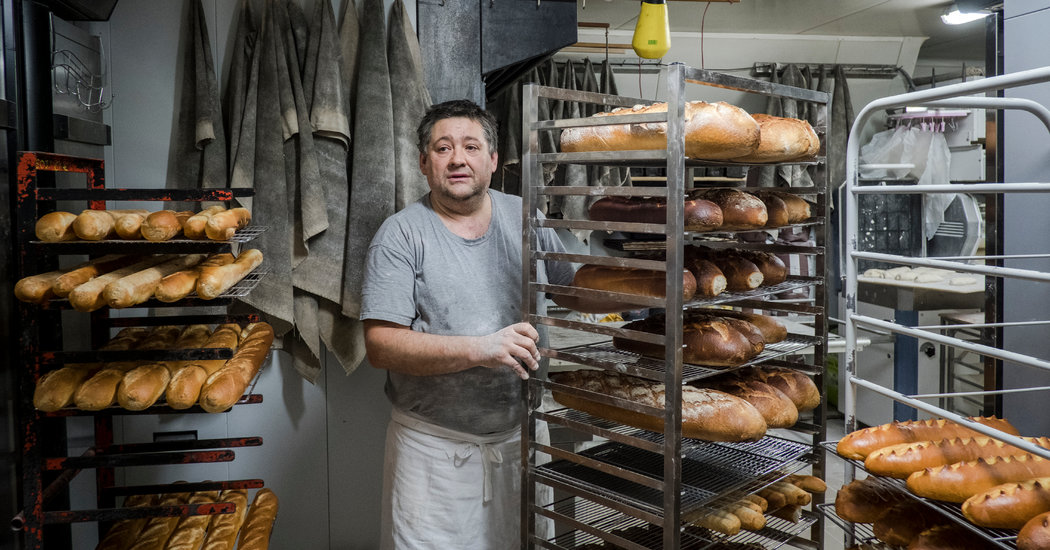 A worker was hired, at 30 hours a week, to deliver bread to the village where it was sold between 8:30 a.m. and 12:30 p.m. The service was discontinued a year later because of the cost and criticism that the hours were inconvenient.
The municipality spent 130,000 euros, or about $144,000, to buy the building that had once housed the bakery. Now it is considering loans of as much as €40,000 for the purchase of a used oven and other baking equipment, Ms. Villedieu said, as well as low rent.
Without public assistance, a bakery would not be viable in such a small village, the mayor said. But La Chapelle-en-Juger is still studying the feasibility of the project, conscious that many other villages had spent money to resurrect bakeries only to see them rapidly wither away.
"It's a gamble for us," Ms. Villedieu said.
But it was a gamble that she felt she had to take.
"In the French spirit, for a long time, we had to provide bread," Ms. Villedieu said of elected officials.
Two months ago, some 80 people gathered in front of the old bakery to call for its reopening. The group's leader, Nicolas Bourdier, said that the mayor's office was moving too slowly — a charge that annoyed Ms. Villedieu.
Some villagers stayed away from the demonstration for fear of offending the mayor.
"Things got a little tense," said Monique Vigot, who is married to Gérard Vigot.
Mr. Bourdier agreed with the mayor on at least one point.
"We consider the bakery a municipal service," he said. "We feel that it's something that's owed to us."
Melissa Godin contributed reporting.