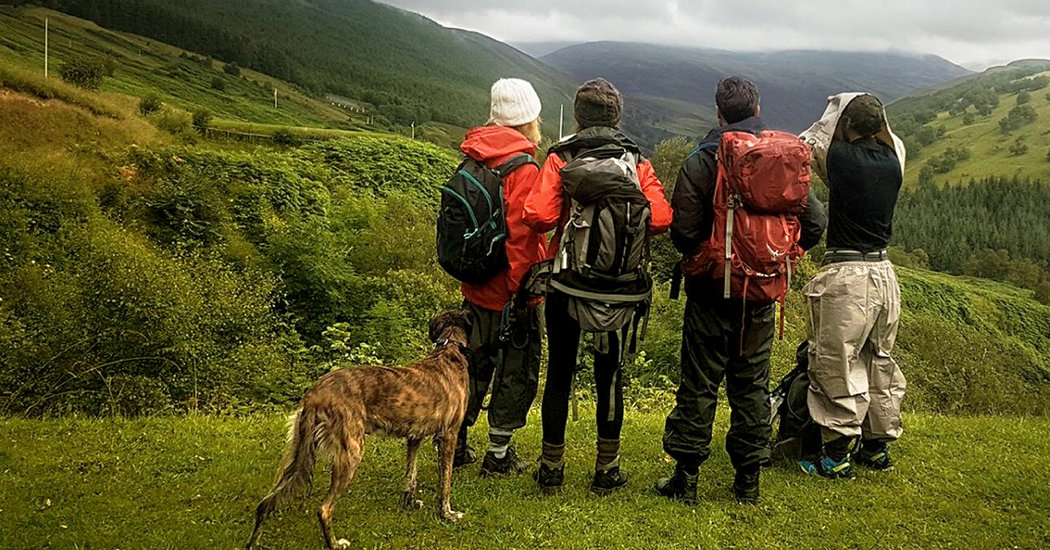 TV
'The Spy'
Starts streaming: Sept. 6
As the satirist and prankster behind "Da Ali G Show," "Borat" and "Who is America?," Sacha Baron Cohen has all but exhausted the public appetite for his improvisatory shenanigans, so a shift into a juicy character role seems like a wise career move. The six-part limited series "The Spy" stars Cohen as Eli Cohen, a legendary Mossad agent who ran an effective undercover operation in Damascus, Syria, in the early 1960s. The writer-director Gideon Raff, creator of the Israeli series that inspired the Showtime hit "Homeland," follows Cohen as he gains the trust of Syrian military leaders and elites, and pumps them for valuable intelligence that will pay off during the Six-Day War in 1967.
'Terrace House: Tokyo 2019-2020'
Starts streaming: Sept. 10
Reality TV aficionados have taken a liking to "Terrace House," a Japanese series about six strangers — three men and three women — who are brought together under one roof and start to form relationships with one another. It sounds like "The Real World," but the tone is much gentler and more optimistic: The housemates are expected to flirt and date, but the show is interested in exploring their day jobs and the fullness of their personalities. The attractive young cast for its fifth season, "Terrace House: Tokyo 2019-2020," includes a freelance illustrator, two actors, a fitness trainer and parkour enthusiast, and the frontman for a J-pop band called SPiCYSOL.
'The I-Land'
Starts streaming: Sept. 12
The trailer for "The I-Land" starts out looking like the promotional video for Fyre Festival, the famously disastrous music event that offered well-to-do ticket buyers an exclusive beach party in paradise. Then things take a turn. Given that the limited series is created by Neil LaBute, the controversial playwright and director of films like "In the Company of Men" and "The Shape of Things," it seems likely that the good times will curdle into psychosexual gamesmanship and dramatic provocation. Kate Bosworth and Alex Pettyfer are among 10 beautiful people who wake up on an island with no memory of how they got there and face deadly obstacles in trying to make their way back home.
'Unbelievable'
Starts streaming: Sept. 13
In 2015, ProPublica published a heartbreaking long-read titled "An Unbelievable Story of Rape," about an 18-year-old who reported that she had been bound, gagged and raped in her apartment, but inconsistencies in her story eventually led to a misdemeanor charge against her for filing a false report. In the eight-episode mini-series "Unbelievable," Kaitlyn Dever ("Booksmart") leads an exceptional cast as Marie Adler, the Washington teenager who falls apart under questioning from the police and finds herself ostracized by family, friends and the community at large. The show's creator, Susannah Grant, the Oscar-nominated screenwriter of "Erin Brockovich," uses Marie's story to expose the obstacles that face many women who choose to come forward with sexual assault accusations.
'Criminal'
Starts streaming: Sept. 20
The "Killing Eve" writer George Kay and the "She's Out of My League" director Jim Field Smith are joining forces on this unique 12-episode series about the intense drama between police investigators and suspects in interrogation rooms. Each episode features a new suspect and a new story, set across four countries: France, Spain, Germany and the U.K. The preview materials are purposefully vague about the nature of these stories — or even if the action ever leaves a single space — but "Criminal" showcases native talent from each country, like David Tennant and Hayley Atwell for the U.K. and Laurent Lucas, Nathalie Baye and Jérémie Renier for France. The series has been likened to a claustrophobic "Line of Duty."
'Inside Bill's Brain: Decoding Bill Gates'
Starts streaming: Sept. 20
The director Davis Guggenheim has dabbled in TV shows, issue-driven short features and a couple of music documentaries about U2 and rock guitarists. But he's best known for big-picture docs about figures intent on changing the world, like "An Inconvenient Truth" with Al Gore and "He Named Me Malala" about the Pakistani activist Malala Yousafzai. So it follows that Guggenheim's three-part doc series "Inside Bill's Brain: Decoding Bill Gates" focuses entirely on Gates's work post-Microsoft, as he and his wife have used their foundation to fund huge philanthropic projects. The series gets a closer look at Gates's personal investment in the foundation's work and how best to deploy its resources.
'The Politician'
Starts streaming: Sept. 27
The hugely prolific and successful producer-creator Ryan Murphy, along with his co-creators (and past collaborators) Brad Falchuk and Ian Brennan, turns to political satire with this series about the cutthroat race for student council president. Much like "Election" from 1999, "The Politician" is a comic allegory for more grown-up forms of political theater. Still, the stakes are high for Payton Hobart (Ben Platt), a wealthy kid from Santa Barbara, Calif., who wants to get on the Harvard track and become president some day, but goes up against a candidate who's better looking and more popular. As usual, Murphy snags some big names for the ensemble, including Gwyneth Paltrow, Jessica Lange, Bob Balaban and Zoey Deutch.
Also of interest: "Dirty Dancing" (Sept. 1), "The Natural" (Sept. 1), "Elite: Season 2" (Sept. 6), "The Mind, Explained" (Sept. 12), "The Chef Show: Volume 2" (Sept. 13), "Hello, Privilege. It's Me, Chelsea" (Sept. 13), "The Good Place: Season 3" (Sept. 27), "Nerve" (Sept. 29).