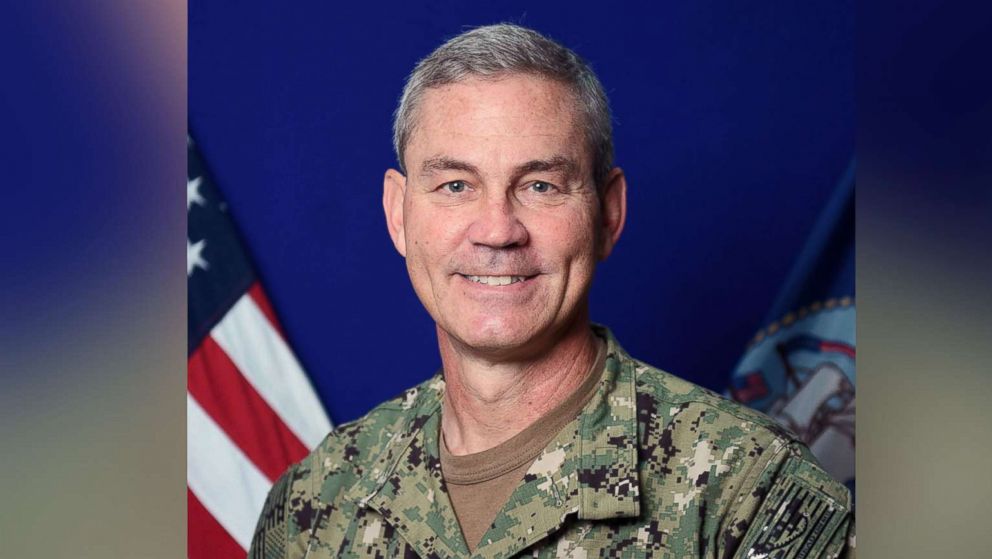 The U.S. Navy's senior admiral in the Middle East has been found dead in his home in Bahrain, no foul play is suspected according to the Navy.
"Team, it's my sad duty to inform you that today the Secretary of the Navy and I were told that vice Admiral Scott Stearney, the commander of US Naval Forces Central Command and the commander of U.S. Fifth Fleet in Bahrain was found deceased in his residence in Bahrain today," said Admiral John Richardson, the Chief of Naval Operations, in a video statement released by the Navy.
Vice Admiral Stearney was the commander of the U.S. Navy's Fifth Fleet based in Bahrain.
"The Naval Criminal Investigative Service and the Bahraini Ministry of Interior are cooperating on the investigation, but at this time no foul play is suspected," Richardson added.
"This is devastating news for the Stearney family, for the team at Fifth Fleet and for the entire Navy," Richardson said. "Scott Stearney was a decorated naval warrior. He was a devoted husband and father. And he was a good friend to all of us."
"Rear Admiral Paul Schlise, the deputy commander of Fifth fleet has assumed command and is maintaining continuity in posture and responsibilities and posture in the U.S. Fifth Fleet," Richardson said.
Stearney had assumed command of the high-profile command on May 1.
The University of Notre Dame graduate was commissioned as a Navy officer in October 1982 and became a Naval aviator.