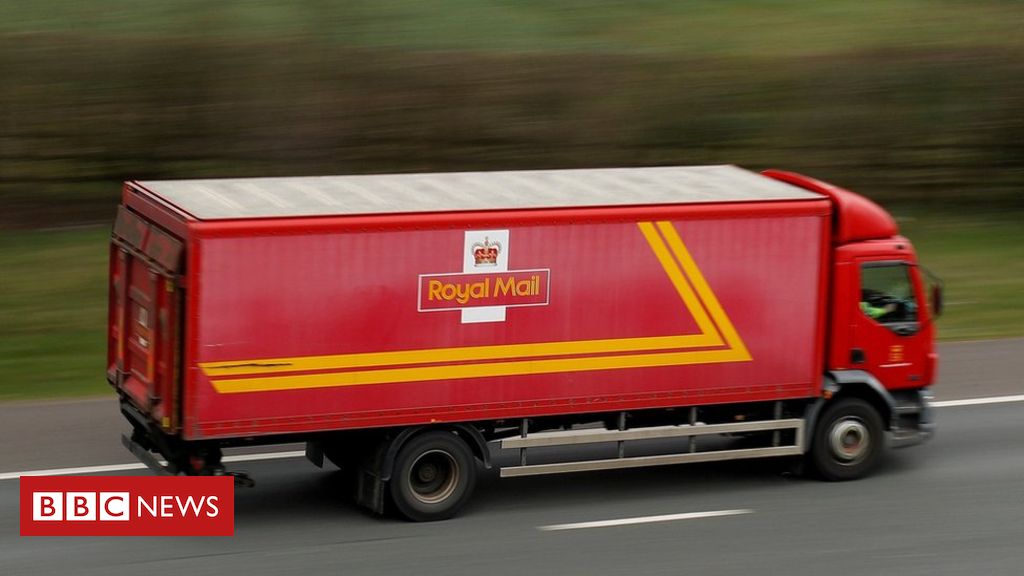 Royal Mail shares have fallen almost 15% in late trading after warning on profits in an unscheduled update.
The post and parcel firm said addressed letter volume had fallen by 7% in the first half of this financial year.
Meanwhile, cost savings would be £100m this year, compared with its previous forecast of £230m.
Royal Mail said adjusted operating profit before transformation costs would be between £500m and £550m, compared with £694m last year.
Shares plunged 15% to 405p in late trading after the update was issued an hour before the London market closed.