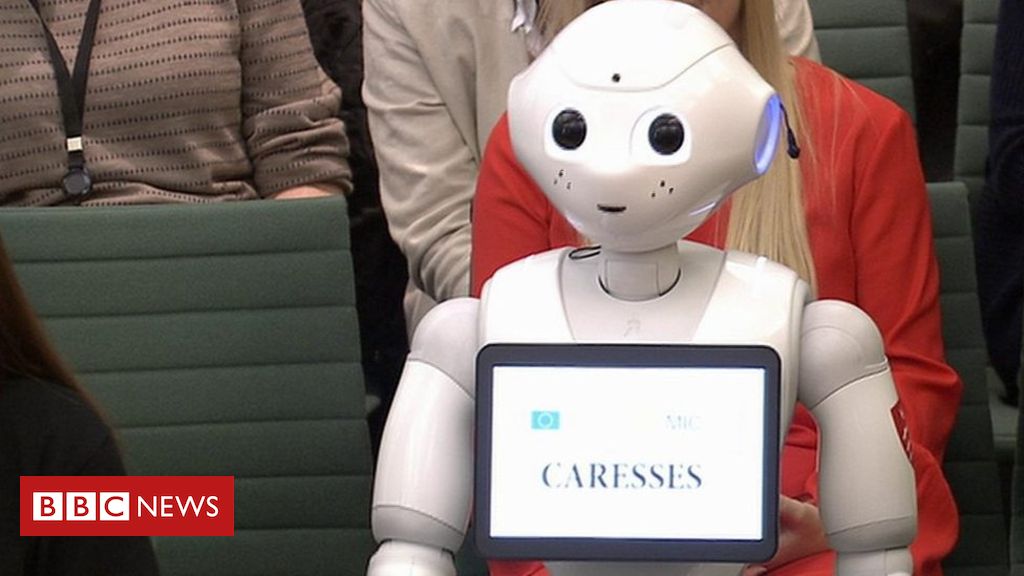 Pepper - the first robot to appear before a Parliamentary select committee - answers MPs' questions about helping to care for older people.
The resident robot from Middlesex University was asked by chairman Robert Halfon to explain the artificial intelligence (AI) Careses project, which promotes independent living and aims to reduce pressure on health care services.
MPs smiled when the robot was wheeled in, although both questions and answers were pre-arranged.
Full story: Robot 'talks' to MPs about future of AI