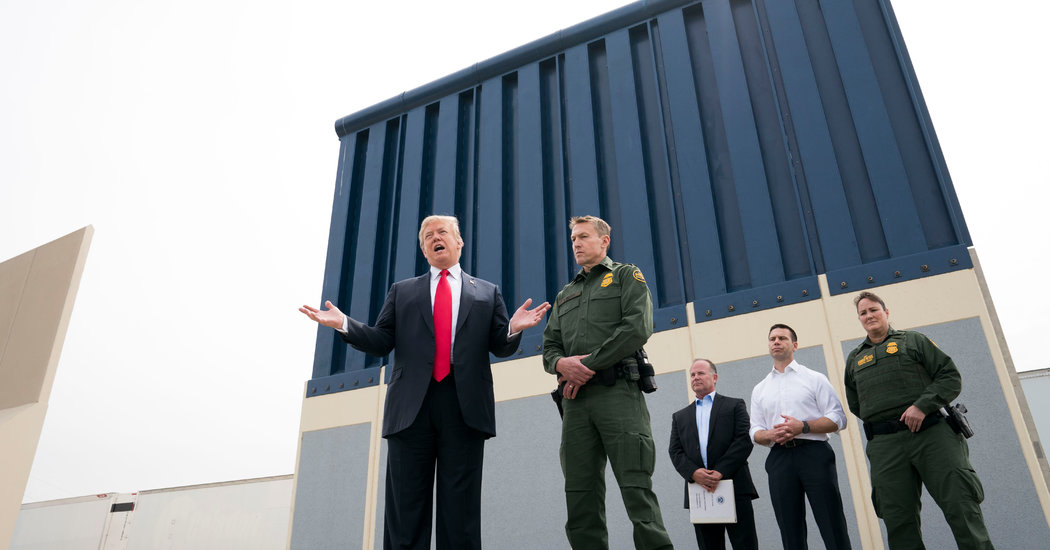 WASHINGTON — The Trump administration could potentially waste billions of dollars on a border wall because it failed to fully account for factors like varying terrain and land ownership along the Southwest border, according to a new report.
The report, conducted by the Government Accountability Office, found that Customs and Border Protection, the agency responsible for construction of the wall, did not consider the cost of building along each segment of the border, which can vary depending on factors such as topography and land ownership.
The report also found that the agency selected locations for barriers without fully assessing where they were needed to prevent illegal border crossings.
"Without assessing costs, consistent with leading practices for capital decision making, C.B.P. does not have complete information for prioritizing locations to use its resources in the most cost-effective manner," the report said.
It added that the Department of Homeland Security "faces an increased risk that the Border Wall System Program will cost more than projected, take longer than planned or not fully perform as expected."
The report provided new ammunition for congressional opponents of the wall.
"This report exposes what we have suspected would happen for over a year," said Representative Bennie Thompson, Democrat of Mississippi and the ranking member on the House Homeland Security Committee. "The Trump administration, fixated on campaign promises no matter the cost or consequences, is rushing the construction of the president's completely unnecessary border wall."
Mr. Thompson requested the report along with Representative Filemon Vela, a Texas Democrat.
"The report shows us what we already knew: The Trump administration put almost zero thought into the construction of this wall other than how it will play in the news cycle," Mr. Vela said.
Officials at Customs and Border Protection did not immediately respond to a request for comment on the report.
Shortly after taking office, Mr. Trump signed an executive order mandating the construction of a border wall, one of his major campaign promises.
Last October, Customs and Border Protection unveiled several border wall prototypes near San Diego, which the agency called the first step in carrying out Mr. Trump's plan to build a barrier along segments of the nearly 2,000-mile border that the United States shares with Mexico.
Officials have been testing the prototypes using a variety of methods to try to climb and breach them. So far, the prototypes represent the only construction of a border wall. Congress has yet to provide money to build the wall envisioned by Mr. Trump. Instead, lawmakers have provided money to repair existing barriers and to build about 33 miles of new fencing, including in the Rio Grande Valley in South Texas.
Mr. Trump has threatened to shut down the government if Congress does not provide funding for the wall.