Summer doesn't officially end for a few weeks, but for most of us, the transition to fall starts after Labor Day weekend; that's when summer hours end, companies purge their stores of hot weather collections and many scramble to take their final beach trips. If you're in the latter category, here are three quick reads for you to bring along.
MY GERMAN BROTHER
By Chico Buarque. Translated by Alison Entrekin.
208 pp. Farrar, Straus and Giroux. (2018)
This translated work by the Brazilian writer and musician Buarque fictionalizes his lifelong pursuit of a lost sibling. His main character is Ciccio, a teenager living in 1960s São Paulo whose bookish parents leave him mostly to his own devices and to whom the rare books in his home's library are forbidden. One day, he sneaks off with one of the volumes and finds a letter hidden in its pages where he learns that his father had an illicit affair that resulted in the birth of a baby boy. The discovery sets off a comical, decades long journey in search of the truth about his brother.
THE DIRTY GIRLS SOCIAL CLUB
By Alisa Valdes-Rodriguez
320 pp. St. Martin's Press. (2003)
This novel, which became a best seller and is the first in a series," centers on a group of six Latinas who became lifelong friends after meeting as students at Boston University; they irreverently call themselves "las sucias," a Spanish word that means "dirty girl" (think back to the "nasty women" of the 2016 election). They are: Lauren, a newspaper columnist who suspects her boyfriend of cheating; Sara, who is ostensibly living the perfect life as a wife and mother living in the suburbs; Amber, a rock singer who's waiting for her big break; Elizabeth, the gorgeous black Latina whose high profile job as a television anchor complicates her personal life; Rebecca, who started a magazine called Ella but is in a struggling marriage; and Usnavys, a larger-than-life personality looking for love. The book follows their professional and romantic adventures, starting with their biannual reunion.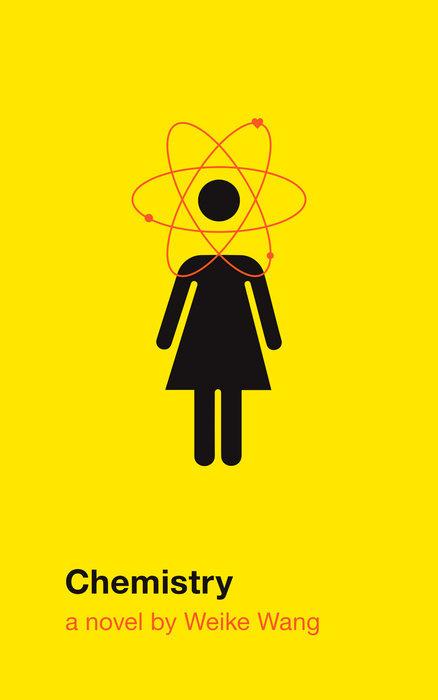 CHEMISTRY
By Weike Wang
211 pp. Alfred A. Knopf. (2017)
Wang's novel is about "an intelligent woman trying to find her place in the world," said our reviewer. It follows an unnamed Chinese-American woman who is a chemistry Ph.D. student in Boston. The book opens with her boyfriend proposing to her, and she spends much of the book exploring why she does not feel compelled to say yes, as well as figuring out how to relate to her domineering parents. There is much science and history trivia interspersed throughout; it's the way the narrator attempts to make sense of her life. According to our reviewer, "'Chemistry' will appeal to anyone asking themselves, How do I create the sort of family I want without rejecting the family I have?"