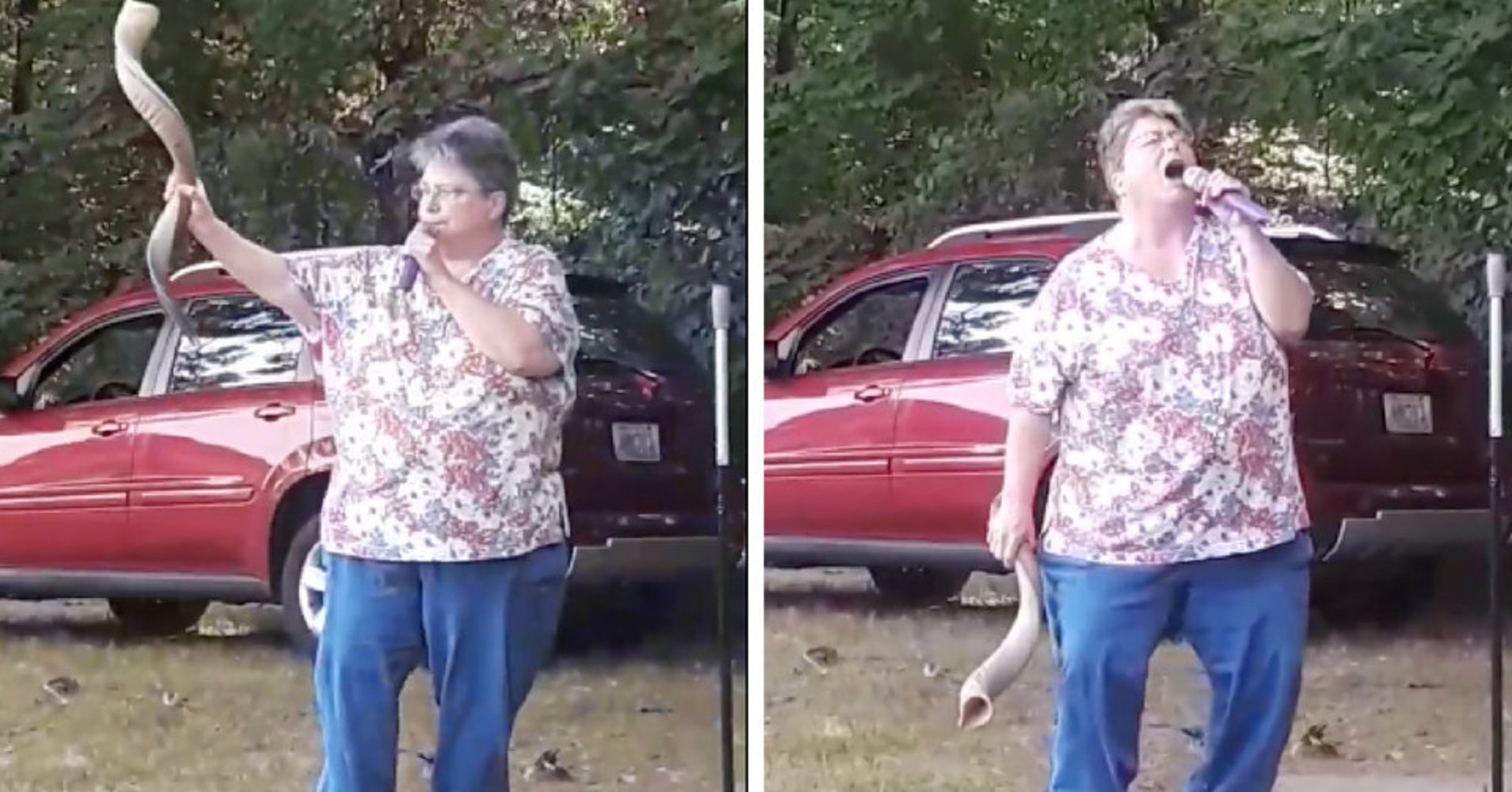 This "funky white sister" sure knows how to work a ram horn trumpet.
On Wednesday, Missy Elliott posted a video of a woman holding a shofar and doing a hilarious karaoke cover of her 2002 hit "Work It" to Twitter and Instagram.
The 47-year-old rapper seemed to love numerous aspects of the performance — from the adorably clear annunciation of sound effects to an audience member "tiptoeing in the background with a cup of oodles & noodles in her hand."
In late July, Mary Halsey from West Warwick, Rhode Island, posted the video of herself performing the sexual track in Goddard Memorial State Park to Facebook. The post soon went viral and has over 3.4 million views as of this posting.
An Elliott fan on Twitter immediately recognized Halsey and said she's known around town as "Missy Mary."
Halsey, who works as an assistant at a rehab facility, seems to really love her early '00s jams. She shared another video from 2017 on Facebook where she covered The Black Eyed Peas' "My Humps."
You can watch the entire video of Halsey doing "Work It" below.