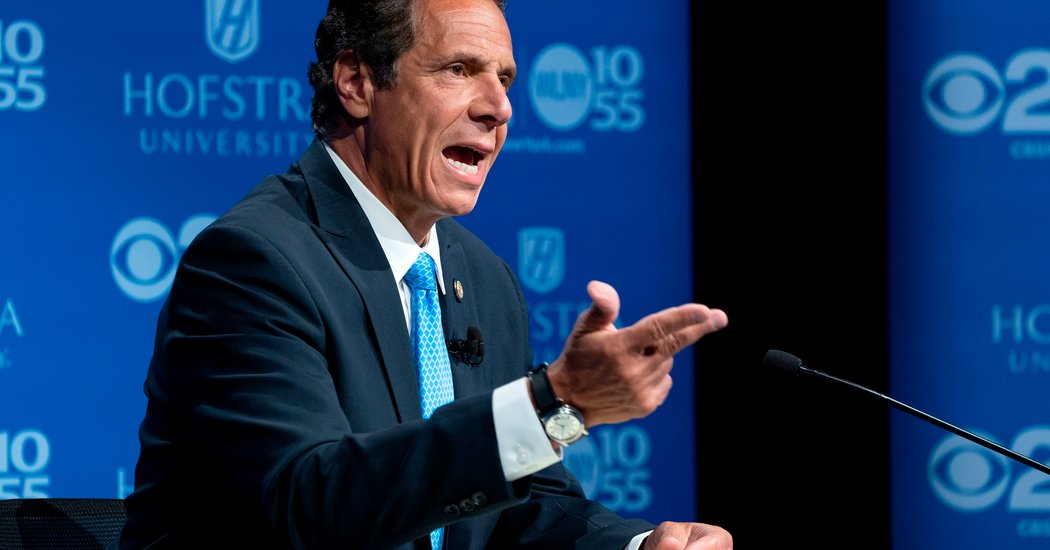 In his firmest denial of presidential ambitions yet, Gov. Andrew M. Cuomo said on Wednesday that, if re-elected, he would finish a full third term as New York's governor — or die trying.
"The only caveat is if God strikes me dead," Mr. Cuomo said during Wednesday night's debate with Cynthia Nixon.
Mr. Cuomo is up for re-election this year. His third term would not end until Dec. 31, 2022.
Mr. Cuomo, as a 60-year-old two-term governor of a major state, has long been considered a possible contender for national office. And in recent months, as he has increasingly redirected his administration to stand in opposition to President Trump's agenda in Washington, that talk has only grown.
"Someone has to stand up to him, someone has to stop him," Mr. Cuomo said during the debate against Ms. Nixon, who is challenging him in the Sept. 13 Democratic primary.
In the same debate, Mr. Cuomo was asked if he would pledge to serve a full four years.
"Yes," he said. "Yes, yes and yes. Double yes."
Then, as politicians are wont to do, he offered that "only caveat."
The crowd moaned as the suspense built.
Then Mr. Cuomo silenced them with his promise of serving four years unless God and death intervened.