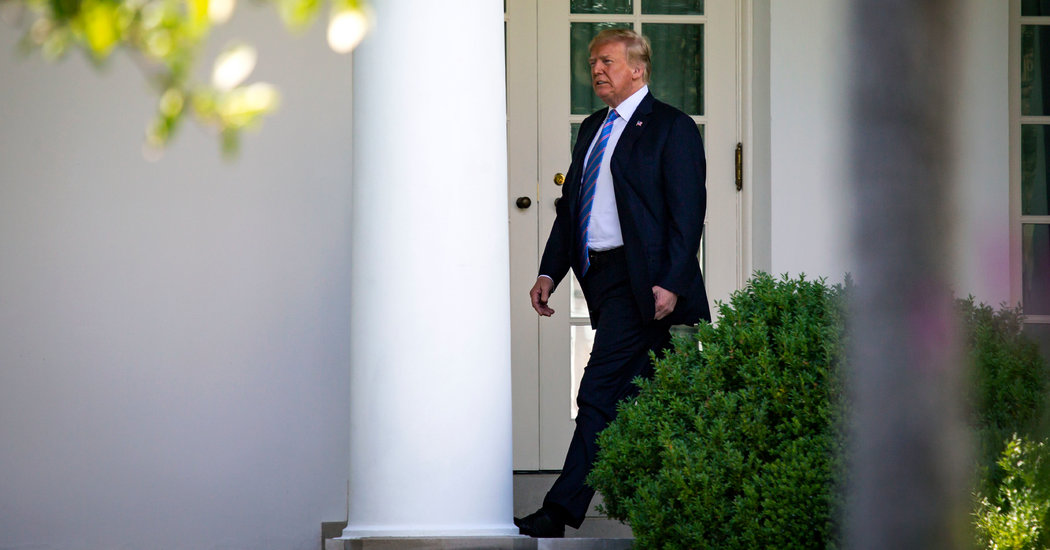 President Trump resumed his criticism of the European Union on Thursday, assailing the bloc for the record antitrust fine it levied against the Silicon Valley giant Google this week.
Mr. Trump has repeatedly denounced the 28-nation group, America's biggest trading partner, for what he says are its unfair economic policies. His administration has imposed stiff tariffs on aluminum and steel imported from European Union companies, and is also considering placing similarly hefty levies on European cars and car parts.
The president's broader protectionist push, his specific labeling of the European Union as a "foe" on the issue of trade and his remarks raising questions about his commitment to NATO have led to a substantial cooling of the relationship between the longtime trans-Atlantic allies.
The European countries have sought to tamp down the rhetoric — Jean-Claude Juncker, the European Commission president, is to meet with Mr. Trump next week — but they have also refused to back down in the face of the president's threatened tariffs.
On Thursday, Mr. Trump said in a message posted on Twitter that the European Union's $5.1 billion fine against Google, a punishment for its anticompetitive practices in the smartphone market, was a slap against "one of our great companies."
[Read more about the fine and its implications for Google.]
"They truly have taken advantage of the U.S.," Mr. Trump wrote, adding a suggestion of retribution to come. "but not for long!"
The fine, of 4.34 billion euros, was by far the largest ever handed down in Europe for antitrust violations, and was coupled with a demand that Google loosen its grip on its Android mobile operating system or risk further financial penalties.
It was the latest move by European regulators to crack down on American technology companies. Officials across the region have pursued tougher rules on data privacy and competition, while also investigating Silicon Valley firms over their tax practices and other matters. Those firms, whose services are extremely popular in Europe, have complained that they are being unfairly targeted, a claim that officials in the region deny.