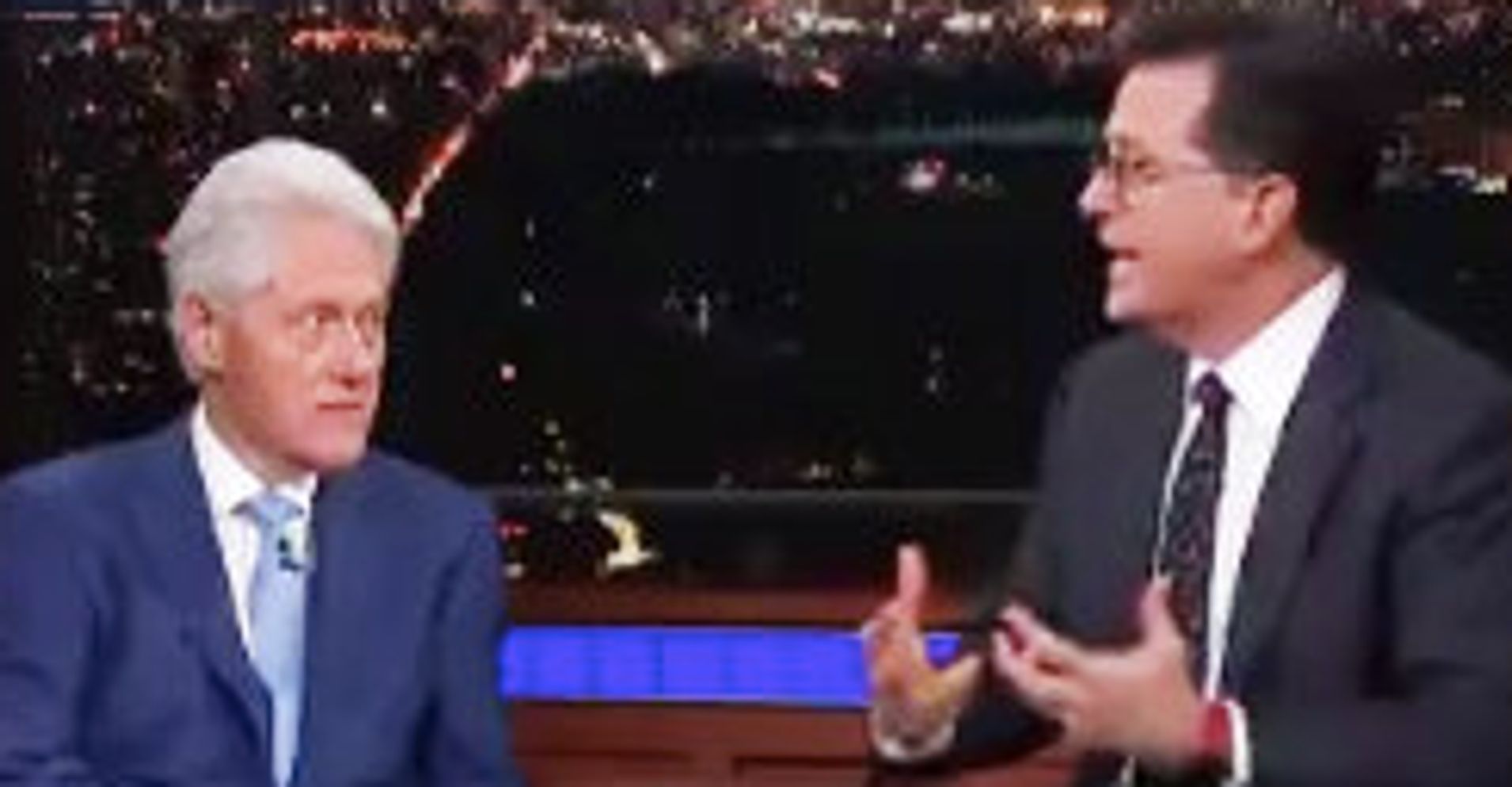 "The Late Show" host Stephen Colbert offered former President Bill Clinton a second chance on Tuesday night after Clinton delivered what many considered "tone-deaf" comments on the Me Too movement and his affair with former White House intern Monica Lewinsky. 
"I watched on the 'Today' show yesterday morning, I noticed you didn't enjoy that entire interview," Colbert told Clinton. "I want you to enjoy this one, but I do want to ask you something." 
Colbert proceeded to describe the reaction to Clinton's comments on Monday, in which he told NBC News' Craig Melvin that he didn't feel more responsibility or think differently about the affair he had with Lewinsky 20 years ago in light of the Me Too movement. The movement has caused a nationwide reckoning on sexual harassment, assault and power. Instead, Clinton defended his reaction and employed a strategy used by perpetrators of sexual harassment: painting themselves as a victim. 
"My question is: Would you like a do-over on that answer?" Colbert asked. "Do you understand why some people thought that was a tone-deaf response to [Melvin's] questions about the Me Too movement and how you might reflect on your behavior 20 years ago and how that reflection may change based on what you've learned through the Me Too movement?" 
"Absolutely," Clinton said, before suggesting the editing of the interview made it look like he did not apologize about the affair.
"I was mad at me," Clinton said, referencing how his response came off.
The former president, who appeared on "The Late Show" with The President Is Missing co-author James Patterson, took another stab at responding to the question, though his remarks still fell short of fully acknowledging how his affair with a 22-year-old intern while serving as president can be viewed with respect to the Me Too movement.
Take a look at Clinton's response in the video above.