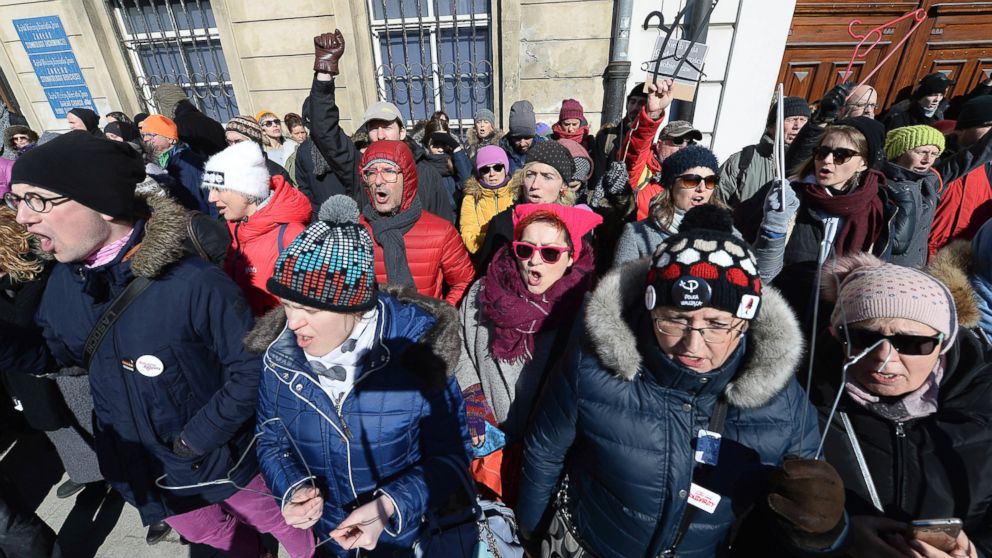 Women across Poland are protesting in front of bishops' residences after the influential Roman Catholic Church urged the government to ban abortion.
In Warsaw, 400 protesters gathered Sunday before the archbishop's seat with wire clothes hangers, a symbol of illegal abortions. They chanted "Nothing about us without us!" and "Save the women!"
They were reacting to the Episcopate's statement last week that urged Polish lawmakers to totally ban abortion.
Poland's conservative government supports further tightening the country's strict anti-abortion law and banning abortions of sick or deformed fetuses. Such proposal by an anti-abortion group is to be debated by a parliament commission this week.
Poland allows abortion if the woman's life or health is threatened, the pregnancy results from rape or incest or the fetus is incurably sick or damaged.