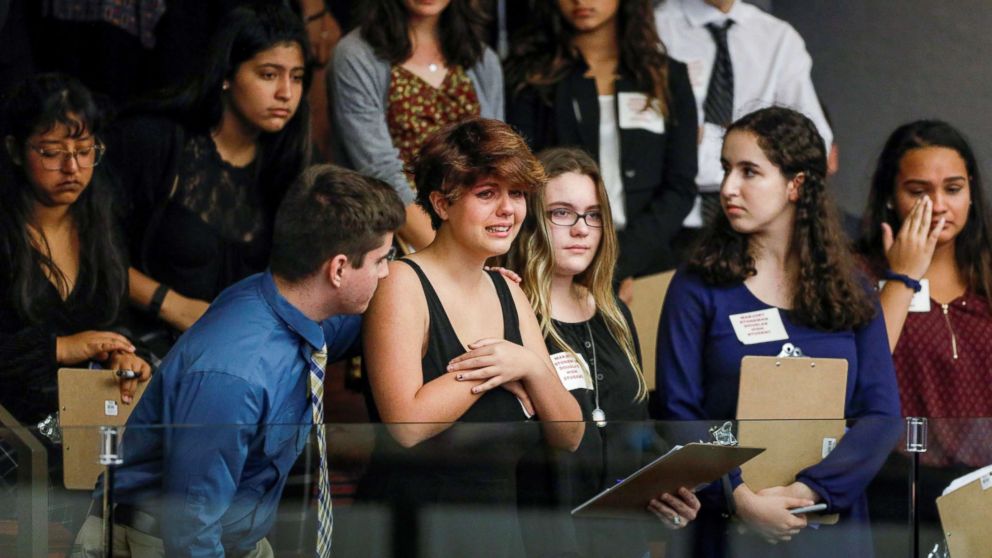 Social media companies said on Wednesday they are moving to address reports of online harassment of Marjory Stoneman Douglas High School students in the wake of a deadly mass shooting and subsequent teen activism on gun policy reform.
Twitter put out a message on its platform that it is taking seriously "reports of targeted abuse and harassment of a number of survivors."
YouTube said in statement that it has also moved to remove disparaging videos. Facebook similarly removed such content calling "images that attack the victims of last week's tragedy in Florida … abhorrent".
The students have also responded on Twitter and in interviews.
Others hit back at criticism that they are paid activists — a claim that circulated on social media in the days after the deadly shooting which left 17 dead and 14 injured.
Others took on their critics directly.
Federal lawmakers have also slammed people who are spreading the idea that some of the students that have been interviewed by multiple news outlets about the shooting are misrepresenting themselves and are actually paid liberal actors.
Earlier in the week, Benjamin Kelly, an aide to Florida state Rep. Shawn Harrison, called the students "actors that travel to various crisis when they happen" in an email to a reporter from the Tampa Bay Times Tuesday. The reporter, Alex Leary, tweeted a screenshot of the email and it circulated widely on social media.
The Times reported that Kelly was responding to a photo of students David Hogg and Emma Gonzales being interviewed on CNN.
Shortly after the tweet of the email surfaced, Kelly was fired.
In a tweet that has since been deleted Kelly said he made a mistake and meant no disrespect to students or parents from the school.