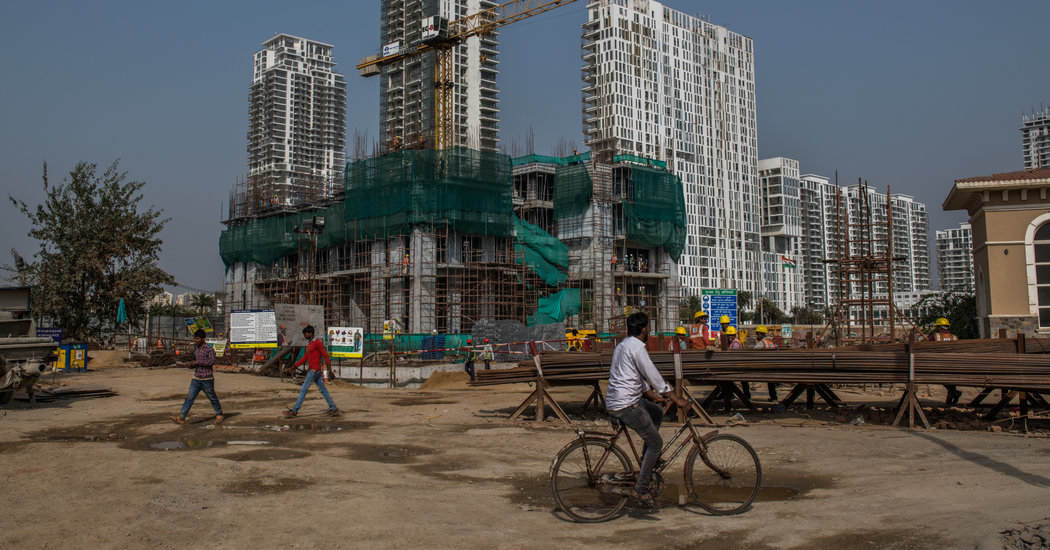 Madhav Das Nalapat, an academic and prominent newspaper columnist who is close to senior members of India's ruling Bharatiya Janata Party, said the excitement around the Trump towers was an extension of the country's complicated caste system and the Trump administration's tough stance on its rival Pakistan.
"India is a hierarchical society," he said. "Trump is now leading the No. 1 country in the world, so his brand has higher value. That counts. It's not who he is. It's what he is."
Under voluntary ethics rules governing the Trump Organization's activities during the Trump presidency, international projects in the works before the 2016 election — which include all of the India properties now being marketed — can proceed as planned. President Trump handed over daily operations of the company to his sons Donald Jr. and Eric, but he remains the owner.
Still, some ethics lawyers say the mere presence of the Trump Organization in India is problematic.
"The question isn't just whether Don Trump Jr. is making phone calls to say, 'Give me a favor,'" said Zephyr Teachout, a Fordham University law professor who is part of a lawsuit claiming that President Trump's business ties violate the emoluments clause of the Constitution. "It is by having these business entanglements, does it create incentives and opportunities for people in the Indian government to try to use the business relations to impact American policy."
The Trump family's financial interests in India could also call into question the president's objectivity in dealing with the country, Ms. Teachout said.
"It looks bad, it smells bad, and it leaves an uncertainty in the faith of the American public about the diplomatic choices that the Trump administration makes regarding India," she said.
Arun Kumar Singh, a former ambassador to the United States from India, and Mr. Markey, the former State Department official who is now a professor at Johns Hopkins University's School of Advanced International Studies, said they had not seen changes in United States policy toward India that they would attribute to President Trump's business interests.
The biggest difference from the Obama administration, they said, was the apparent warmth between President Trump and Prime Minister Modi.
"I have always had a deep admiration for your country and for its people, and a profound appreciation for your rich culture, heritage and traditions," President Trump said in June during a state visit by Prime Minister Modi, one of many such words of praise for India he has offered in the last year.