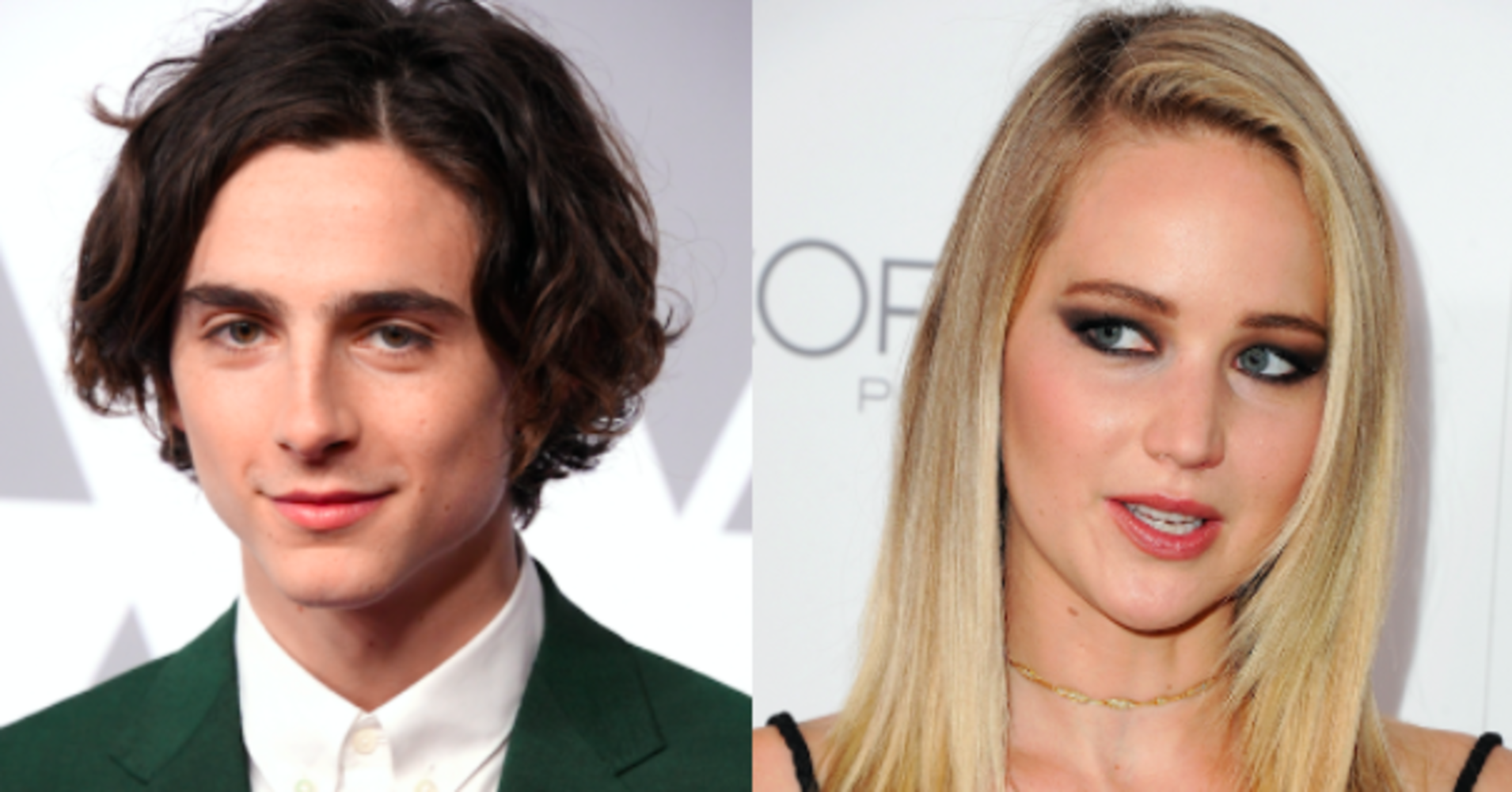 Whether you like it or not, Jennifer Lawrence has been crowned our relatable queen, and is there anything more relatable than crushing on "Call Me By Your Name" star Timothée Chalamet?
"Timothée, I'm waiting for him to get a little bit older, you know?" she told Entertainment Tonight. "[I'm] buttering him up like a pig for slaughter, and then I'm going to swing right in there as soon as he's, like, 30." 
The "Red Sparrow" actress is in the midst of a press tour for her upcoming spy flick, so, of course, we're being blessed with top-shelf JLaw content this week ― be it her controversial London promo photos or spilling the details about comedian Amy Schumer's wedding. 
"He's old enough to say that, right? He's over 18?" she joked. "What if I was like, 'He's hot!' and he's 15?" Chalamet is 22, ET host Carly Steel assured her.
"I didn't realize he was so young," she added. "Tell him to wait! … [He's] so, so talented and hot!" 
For the record, Lawrence, 27, is reportedly single since she split with her "mother!" director Darren Aronofsky after over a year of dating. 
Chalamet, of course, has been the toast of the awards season with his celebrated performances in both "Lady Bird" and "Call Me By Your Name," for which he's nominated for an Academy Award.
The actor has yet to respond to Lawrence's offer.