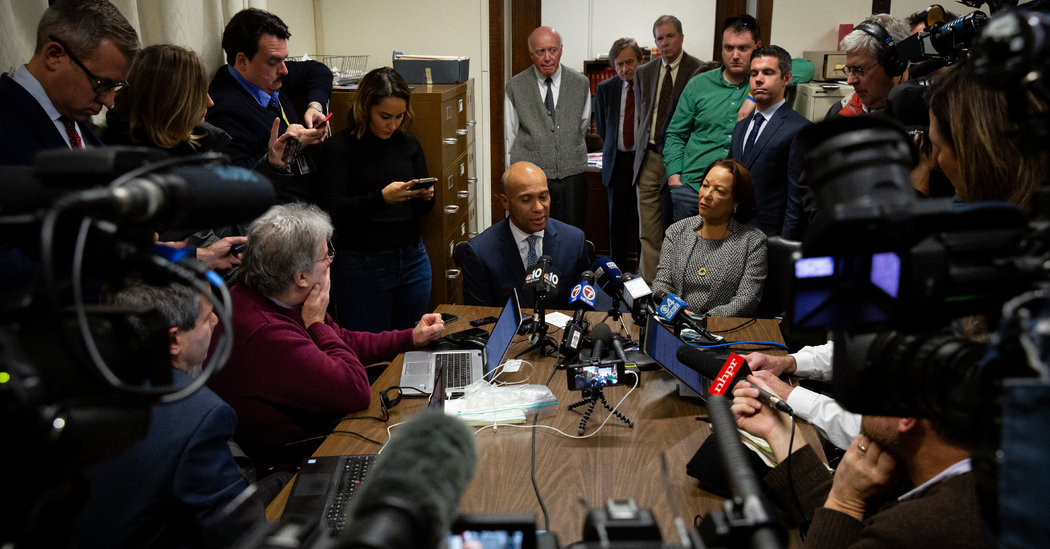 There was more upheaval in the 2020 race this week, as one new Democratic candidate entered, another moved closer to doing so and a Republican dropped his primary challenge to President Trump. Here's a look at the highlights.
Deval Patrick enters the race …
Former Gov. Deval Patrick of Massachusetts officially entered the presidential race on Thursday, adding an 18th candidate to the Democratic primary with less than three months to go before the Iowa caucuses.
In a video he released early Thursday morning, Mr. Patrick offered his reasons for joining the race after having passed on a White House bid a year ago. He said he was running for people who felt "left out" and wanted a future "not built by somebody better than you, not built for you, but built with you."
… as Bloomberg inches closer
Michael R. Bloomberg, the former mayor of New York City, flew to Arkansas on Tuesday to personally file paperwork to become a presidential candidate in the state's Democratic primary. The move amounted to a highly public signal about his interest in entering the 2020 race.
Arkansas is the second state in which he will be on the Democratic primary ballot, after qualifying to put his name on the ballot in Alabama last Friday. The two Southern states both have early filing deadlines, even though they are not among the first primaries on the calendar.
"If he runs, he's going to go to states that Democrats never go to in the primary campaign," Jason Schechter, a spokesman for Mr. Bloomberg, told our colleagues. "We're starting that today in Arkansas."
… and Mark Sanford exits
Former Gov. Mark Sanford of South Carolina said Tuesday that he was ending his Republican primary challenge to President Trump, just two months after announcing it. He conceded that his bid had been "a long shot" and argued that the impeachment inquiry had made it impossible for his message of fiscal conservatism to break through.
"You've got to be a realist," he said, "and what I did not anticipate is an impeachment."
The November debate stage is set
Wednesday was the deadline to qualify for next week's debate, which will take place on Wednesday, Nov. 20, in Atlanta, and there were no last-minute qualifiers this time.
Ten candidates will take part in the event, with the highest-polling contenders, former Vice President Joseph R. Biden Jr. and Senator Elizabeth Warren of Massachusetts, standing center stage.