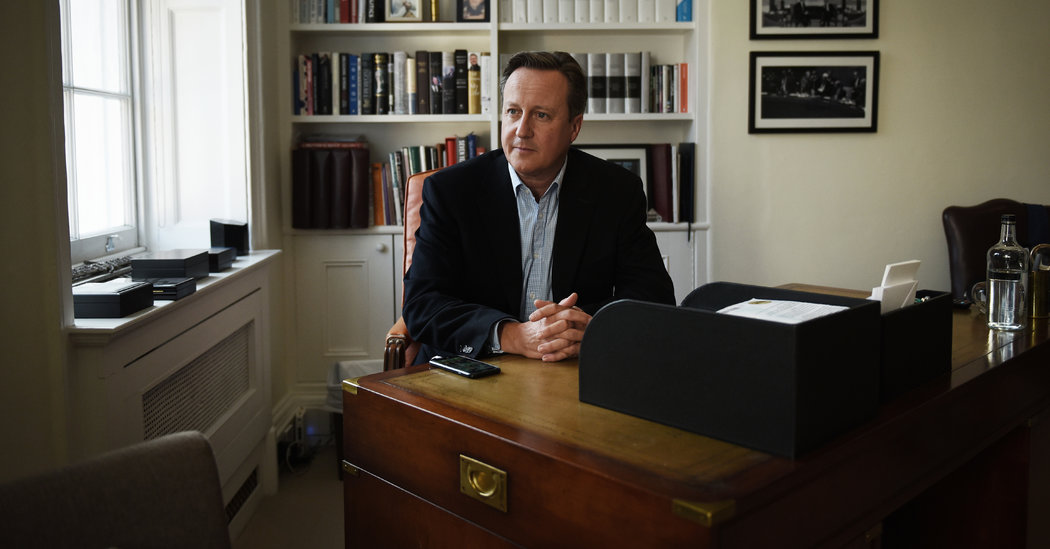 Interviewing Mr. Cameron on ITV earlier this week, the anchor Tom Bradby began by relaying what members of the public had told him to say: "I hope you're going to ask him to apologize for the mess he left."
("I'm deeply sorry for all that's happened," Mr. Cameron replied, in a now-familiar refrain.)
Unfortunately for his carefully orchestrated apology tour, even a fairly innocuous royal-related detail — that he had asked Queen Elizabeth II's private secretary for the "raising of an eyebrow, even, you know, a quarter of an inch" to help the government's case in the Scottish independence vote in 2014 — has been causing him trouble this week. According to British news reports, this has resulted in "an amount of displeasure" at Buckingham Palace.
As for Brexit, let us be clear about this: Mr. Cameron does not regret holding the referendum. What he regrets is handling the campaign badly. He regrets not making a more persuasive case for the Remain position, not recognizing the depth of dissatisfaction with Europe across Britain and not insisting, say, that the matter be decided by more than a simple majority of votes.
"I accept that my approach failed," he writes. "The decisions I took contributed to that failure. I failed."
His book is 703 pages long, a meticulous, exhaustive look at Mr. Cameron's upper-middle-class, Eton-and-Oxford background and his mostly smooth rise through politics. It also details the tragic death of his beloved, severely disabled son Ivan, and much more. Mr. Cameron hopes that when he is remembered, it will be for more than just Brexit.
"I hope people will say he modernized the Conservative Party," Mr. Cameron said, ticking off a checklist. "He helped rescue the British economy and created jobs, while improving education and allowing gay people to get married."