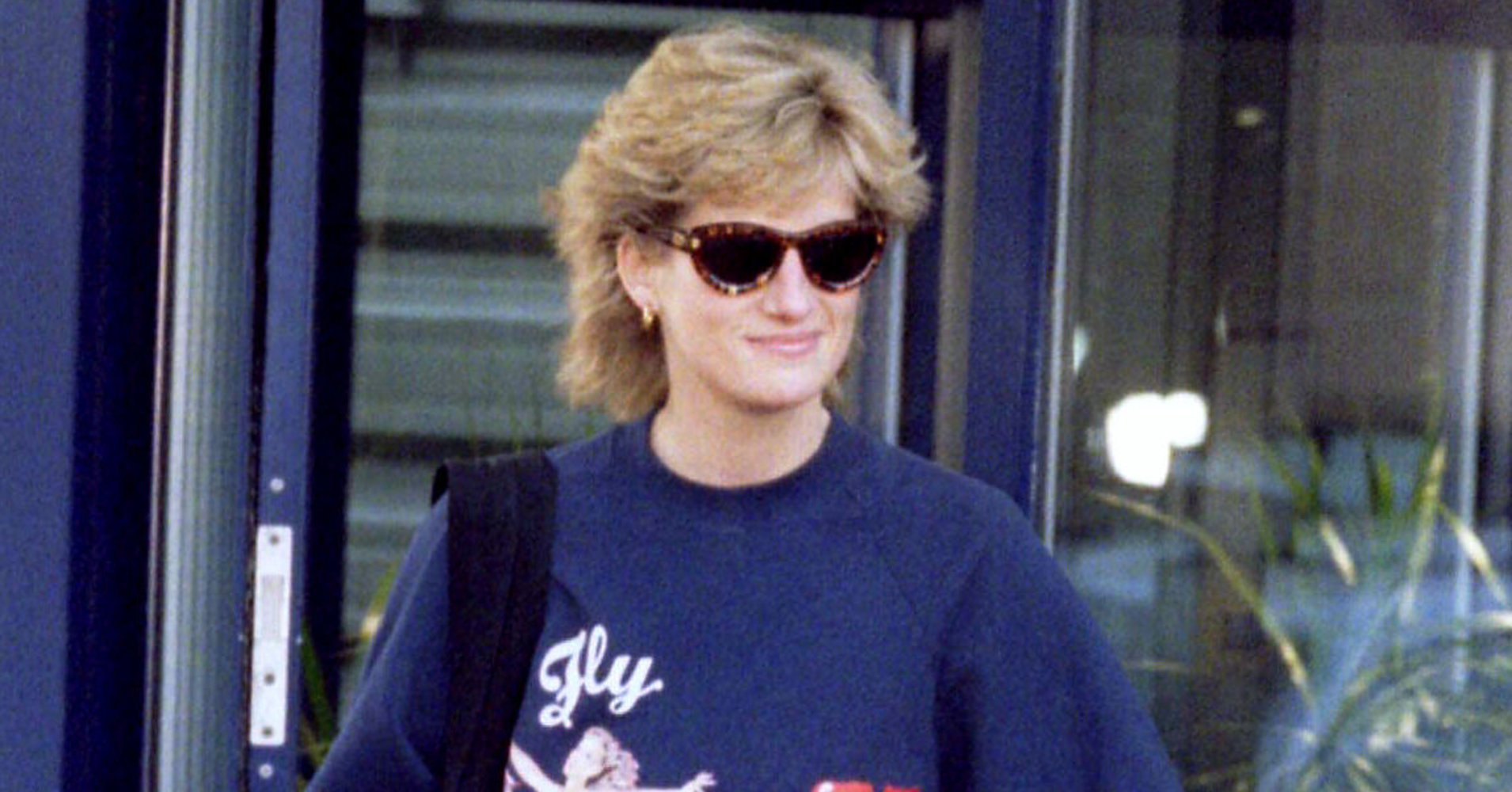 The clothing item, a cream-colored Ralph Lauren sweatshirt, has "USA" written in red on the front and says "RLSPORTS" on the cuff of the left sleeve.
It's currently up for auction on the site RR Auction and is estimated to sell for more than $10,000. 
According to RR Auction, the sweatshirt was "presented by Princess Diana to Deborah Gribble, the chief stewardess of Dodi Fayed's family yacht Jonikal, the night before Diana and Fayed were killed in a car crash on August 31, 1997." 
Gribble traveled with both Diana and Fayed from the yacht to Paris, but was not with the couple and their driver when they died. 
The site notes that the item comes with a photo of Diana wearing the Ralph Lauren sweatshirt in question, two images of Gribble with Diana and Fayed, and a newspaper article about Gribble and Diana. 
Gribble opened up about spending time with Diana just before her death in an interview with Women's Wear Daily.
"She mentioned looking forward to getting back," the chief stewardess said in 2017. "She wanted to see her boys and she liked to go to the gym — that was a big thing she mentioned a few times to me. She also missed eating at more of a British time, which is at 6 or 7 o'clock as opposed to 10 o'clock in the Mediterranean. She really was living a totally different lifestyle than what she was used to." 
Perhaps it was her fondness for the gym that made her collect so many sweatshirts. 
In case you aren't able to afford the sweatshirt up for auction, get some inspiration from these other, casual Diana looks that are just as (if not more) fun: